Posted April 17th, 2020 at 6:23 pm by Dan Musick
Since 1980 I have been training professionals to repair the various types of equipment in the garage door industry. I had started my career with Overhead Door of Elk Grove in January of 1979. The following year, I began training the servicemen there in what was, during that time, one of the largest garage door sales, installation, and service companies in the industry.
In the early eighties, I began training maintenance men in various industries, and since then, I have sold two installation and service companies to former employees whom I also trained. I've also helped others who wanted to start their own garage door companies.
In-House Training Seminars
Over the decades, the type of garage door training has changed. On our In-House Training Seminars page, we have a picture from on-the-job training from 2009 at Yale Materials in Green Bay, Wisconsin.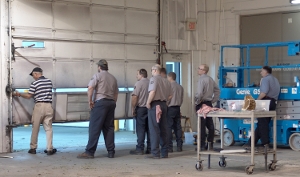 We have also trained garage door companies that want to expand their services. On our Garage Door Repairs page, we have links to many excellent, vetted door companies. Some of these include people we have trained. Equipment Depot, for example, has a forklift company. They also have a full-time dock leveler installer and repair technician, and now they repair commercial door and dock equipment while servicing their forklift customers.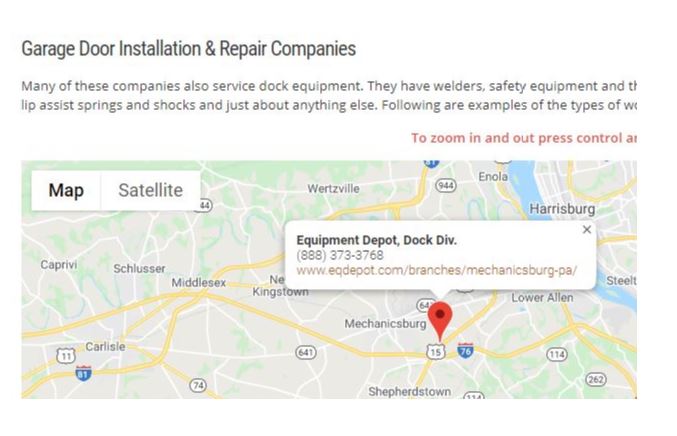 We have also helped train the Postal Service in Wallingford and Stamford, Connecticut.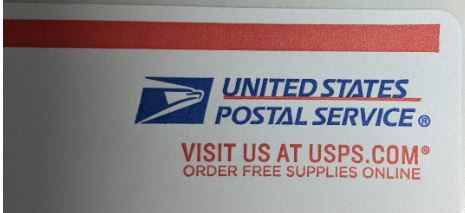 On April 7 of 2020, I trained the owners and employees of a local Chicago area company, Four Seasons Garage Doors, to install steel rolling doors. They are currently moving into the installation and repair of dock levelers.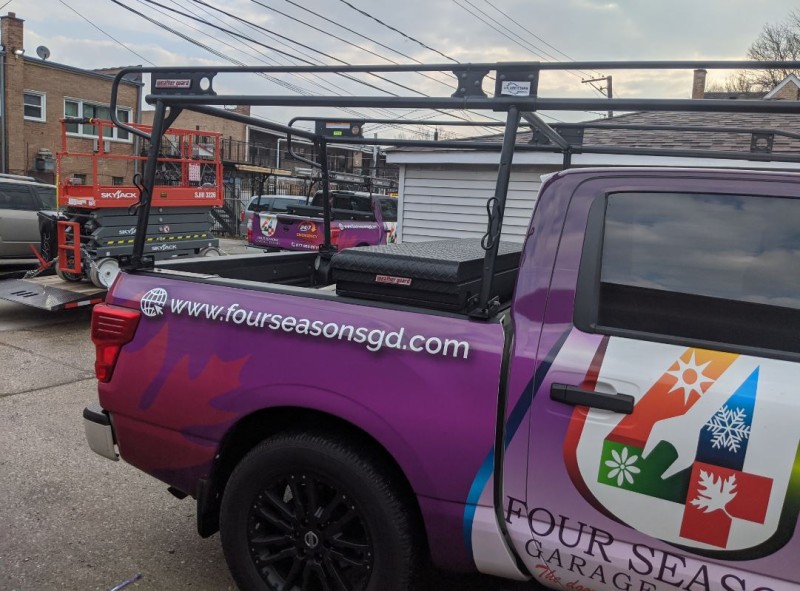 Over a 10 year period, they had already built a strong residential and commercial garage door business. However, they needed a little guidance expanding their services into the steel rolling door market.
Installing a Steel Rolling Door
The following describes how I instructed them to install an outside mount door following our blog instructions titled How to Install a Steel Rolling Door.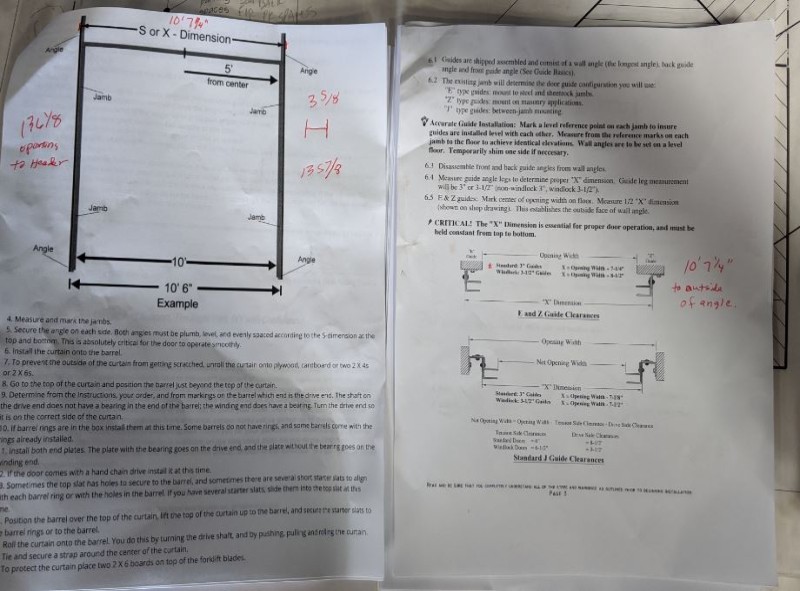 Three things are critical. The tracks must be properly spaced; they must be plumb; they must be level. This is the simple but important key to installing a rolling door that will work perfectly for decades.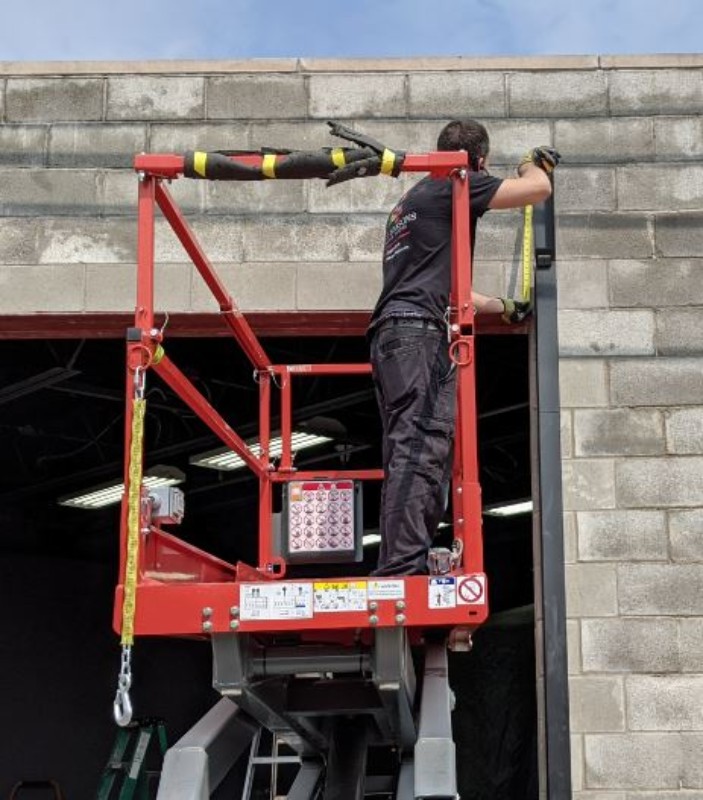 We mounted the brackets at each end, secured the top of the curtain to the barrel, and rolled the curtain onto the barrel.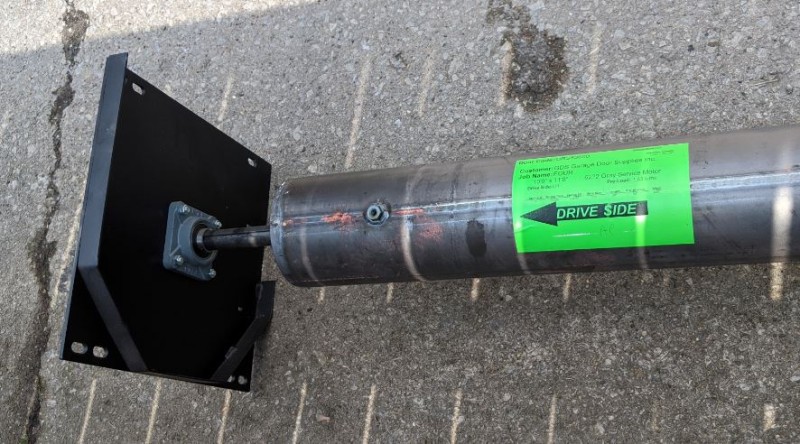 Next, to avoid damaging the curtain, we supported it with two by four lumber. The men then raised the curtain and barrel assembly into place.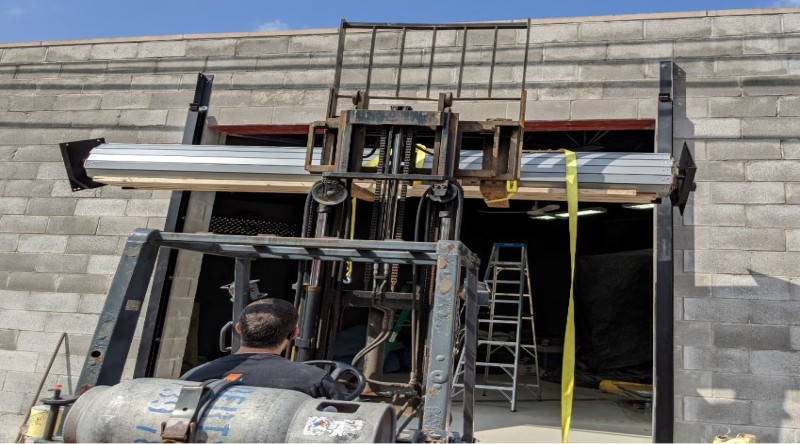 After installing the door, the technicians adjusted the spring tension and lowered the door. After that, they installed the hood.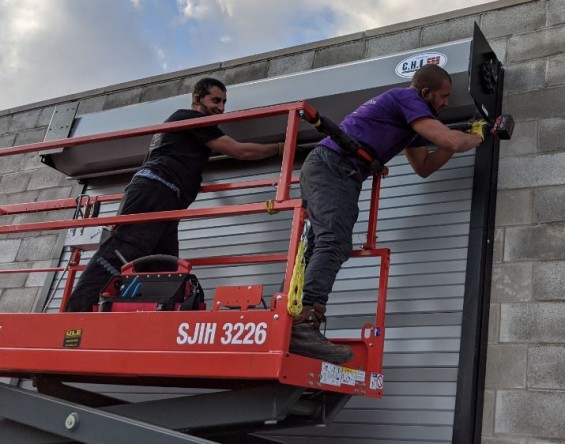 Installing Commercial Door Operator
On many curtain doors, it is faster to install the operator on brackets that are available from the companies that provide the operators.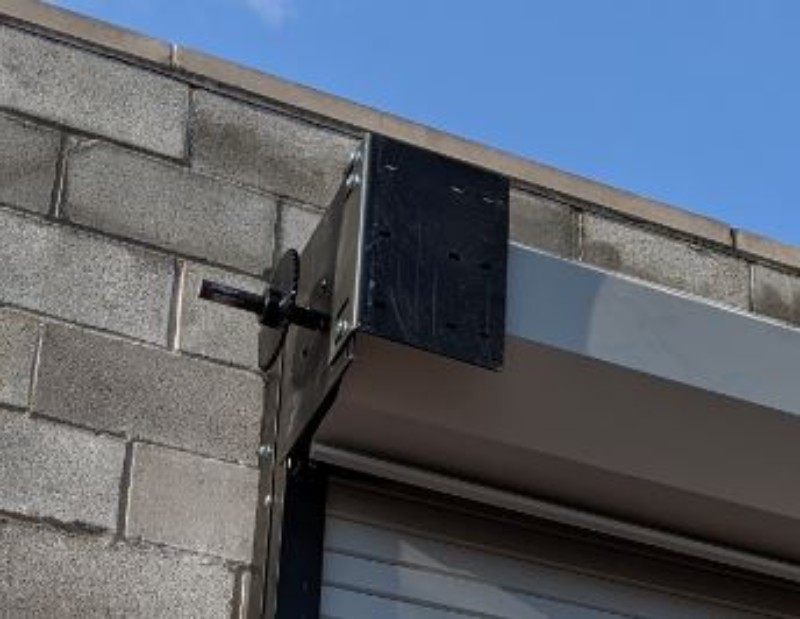 After installing the bracket, the installer secures the operator to the bracket with four bolts and nuts.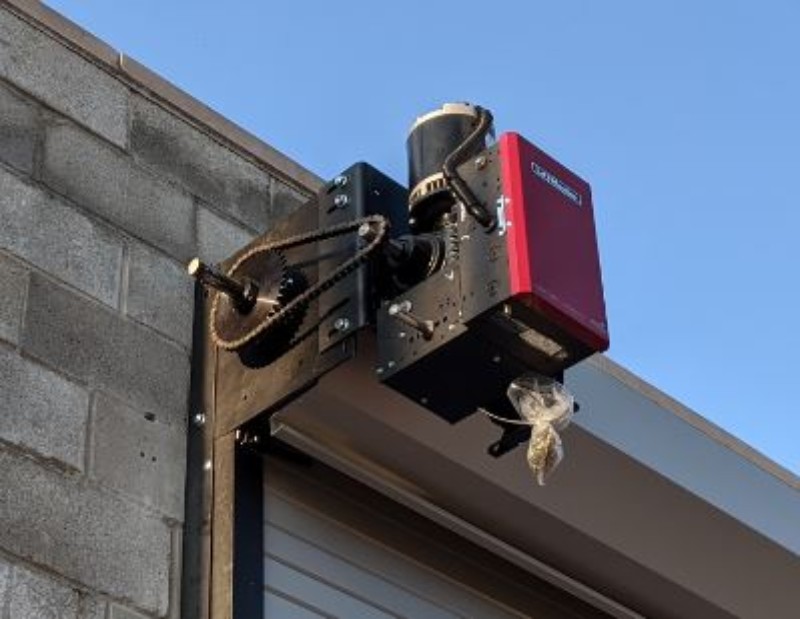 The employees at Four Seasons know how to serve their customers. If you call them for help, you won't be disappointed. Their five-star reviews on Yelp are an excellent window into the quality of their work.
We hope that you enjoy reading this blog as much as we like training garage door businesses and companies.
This entry was filed under About DDM, History, Technical Support. You can follow any responses to this entry through the RSS 2.0 feed. You can skip to the end and leave a response. Pinging is currently not allowed.
---