Posted March 15th, 2016 at 9:10 am by Dan Musick
Over the years, we have had customers contact us for help converting from double low headroom tracks to high lift. This usually happens when they remove a loft from above the door or when they move a low headroom door from one location to another. Here are two solutions.
Your horizontal tracks secure to angle and track clips with rivets, as shown below. Sometimes track bolts and nuts connect them.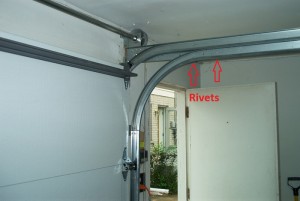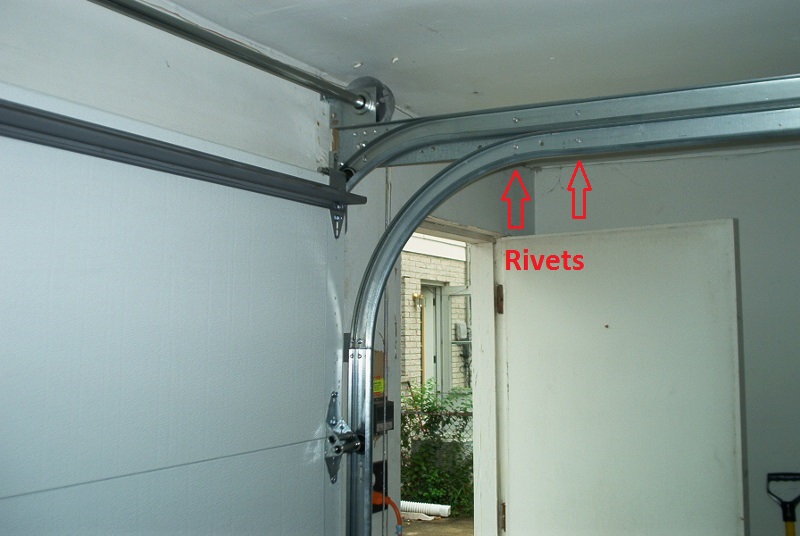 If you can remove the rivets or fasteners, we have a simple solution.
For your horizontal tracks, you would reuse the lower horizontal track with the complete radius. We would then provide the standard horizontal track angle to connect the horizontal track to the high lift angle.
For the vertical track extensions, you would cut the length you need from the top horizontal tracks.
You would also need to replace your top fixtures and probably the bottom fixtures as well.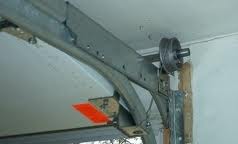 If you are not able to remove the rivets or track bolts, an alternate solution would be for us to provide new horizontal tracks with the standard horizontal track angle.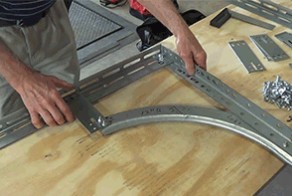 You can also benefit from watching our YouTube video titled "Garage Door High Lift Track Assembly," as you convert from double low headroom tracks to high lift.
This entry was filed under Customer Input, Technical Support. You can follow any responses to this entry through the RSS 2.0 feed.
---