Posted May 28th, 2015 at 11:20 am by Dan Musick
In 2015, we introduced a mobile app. However, we later obsoleted this app because we formatted our site for smart phones, and because of the growing abundance of support on our site that was not on the earlier app. The app contained a wealth of technical information on garage door springs and spring conversions, garage door and opener maintenance and repairs, high lift conversions, low headroom solutions, weather seals, and dock leveler repairs.
One of our software developers, Nate Rupsis, re-organized our DIY Instruction tutorials library. Afterward, and in keeping with the times, he formatted the page as an app to fit the more popular smartphones.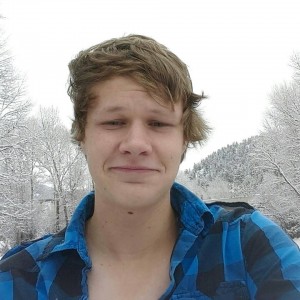 This app had grown out of my 36 years in the garage door business. However, because we have since reformatted our site for smart phones, and because of the growing abundance of helpful information now on our site that was not on the app, we obsoleted the app.
I initially worked at the Overhead Door Company in Elk Grove Village, IL, the largest door business in the industry. In January of 1979, I began as a serviceman for the owners, Harold Tonnesen and Jim Weeks. In subsequent years I built an audio visual training library while serving as a training coordinator for the company. During that time, the company left the OHD franchise and changed its name to Door Systems. The owners also opened Northwest Door, a new sectional door manufacturing facility in Elgin, IL, where I developed training and manufacturing support materials.
In the eighties, I developed a company with three divisions: (1) The sale, installation and repair of residential and industrial garage doors and operators, (2) The sale of garage door hardware, and (3) Training for building engineers and facilities maintenance personnel to repair their doors and operators.
Making Necessary Changes
In the early 90's I sold Dortrak, the installation, and repair company, and kept the other two divisions. These weren't generating enough income to feed and shelter my family, so I went to work for Harold Poling at Area Door in Elgin, IL, for about 15 years. He agreed to let me grow my own business on the side as long as I didn't work in his service area, which I honored.
While working there, I grew the service and installation business. My older son, Erich, loved computers and the internet, and in 1997 he developed and posted our website. In 1998 we began posting online repair instructions for various types of overhead sectional garage doors and openers.
In the early years of the Web, we didn't earn enough to justify paying to post the site. We joked about being a .org. In addition, one of our major stockholders suggested I close the business. However, we survived the year 2000 dot-com collapse – little invested, little lost.
Growing the Business
From there, the internet parts business grew with the installation and service business, and several years ago, I left Area Door to work full time in this business.
Now, as DDM Garage Doors, Inc., we continue to provide garage doors, parts, and hands-on training. As DDM Web Services, Inc., we develop DIY Instruction tutorials and software for the garage door industry, for building engineers and facilities maintenance personnel, and for the DIY market.
These programs have also inspired many entrepreneurs to start their own garage door repair companies, and for over a decade, garage door repair technicians have benefited from our free online instructions and software.
God has blessed me with work that I love. Therefore, I wish the same for everyone who works on all the different types of garage doors and openers. Life's too short to endure work you hate. A friend of mine in my early years at Wheaton College advised, "Determine what you enjoy doing, and find someone to pay you to do it."
Blessings!
This entry was filed under About DDM, News, Technical Support. You can follow any responses to this entry through the RSS 2.0 feed. You can skip to the end and leave a response. Pinging is currently not allowed.
---