Posted February 22nd, 2007 at 10:08 pm by Dan Musick
On a recent guestbook entry, Dan Heckle commented regarding our URL extension. Thank you, Dan, for your comment. Here is an answer for you and others who have wondered about it as well.
In April of 1997, when I was evaluating domain names, I considered garagedoor.com, but that had already been taken. My web host suggested several alternatives, including garagedoor.org. I told the representative that I thought the .org was just for non-profit organizations. He assured me that many businesses used .org and that it would be fine. I liked the simplicity of www.garagedoor.org and chose that as our URL.
In the early years on the web, the .org was never an issue. That was before the .com bust of the early 2000s. URL extensions were in a state of flux. I could truthfully say then, as I say jokingly now, "We don't make enough money to be a .com." In those days, we didn't earn enough to justify the expense of posting our web page.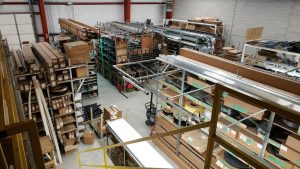 Profit on the Web
As an organization, we have always given away many times the value for which we are compensated, possibly more than most of the other .org's in the garage door industry. For example, I chose not to charge for the torsion spring replacement instructions, in part, because we are a .org. But my motive was still as a business – to pursue making a profit on the web. To that end, I have hired a lawyer to protect our copyrighted materials. We exist to make a profit, and we protect our interests.
In the last year, we have also begun converting the site over to www.ddmgaragedoors.com to reflect the nature of the organization more accurately. We are a business, but also more than a business. Eventually, I expect to have the garagedoor.org and extensions automatically redirected to the new URL.
The Internet has taken on a personality of its own. URLs are peripheral; we stand upon a well-established reputation of quality, service, and trust. And upon this, we continue building the business for our higher purpose of glorifying God.
This entry was filed under About DDM. You can follow any responses to this entry through the RSS 2.0 feed.
---