Posted May 16th, 2023 at 3:42 pm by Philip Kendall
Garage door seals (also known as garage door weatherstripping) are essential for keeping your garage clean, dry, and comfortable. Garage door seals act like a gasket for your garage door. They prevent rain, snow, dust, insects, and rodents from entering your garage through the gaps around the door. Door seals also help to reduce energy loss by preventing air from escaping your garage. There are many types of garage door seals available, from rubber to vinyl to PVC, depending on the shape and size of your garage door and the climate you live in. In this blog post, we will explain the different types of seals we offer and how to choose the best one for your garage.
Garage Door Bottom Seals
Garage door bottom seals are long strips of rubber or vinyl that attach to the bottom edge of your garage door. The seal will either attach to the door directly, or slide into a plastic or aluminum bottom retainer that holds the seal in place.
Rule of Thumb for Buying Bottom Seals
There are many different types of bottom seals, including single contact, twin contact, T-shaped, bead-shaped and bulb or bubble seals. However, there is a very simple question whose answer tells you what seal you need: does your door have a retainer? If yes, buy a bottom insert. If no, buy a direct contact bottom seal.
Direct Contact Seals
These seals attach directly to the door, without the need for a retainer.
Single contact bottom seals are the most basic type of bottom seal. Also known as astragal, they attach to the bottom of the door at a single point.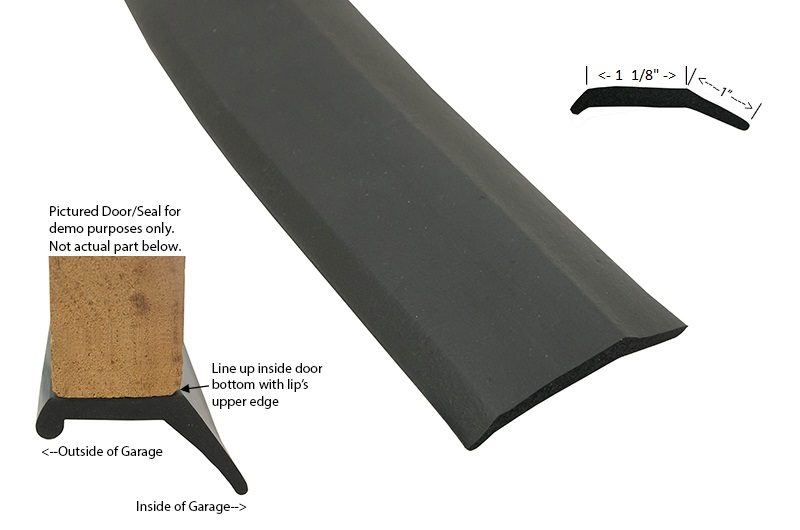 Twin contact bottom seals attach directly to the door at multiple points, making them more resilient. There are several types of twin-contact, including C-channel, L-shaped, and tongue and groove. More information can be found in our blog post about twin contact bottom seals.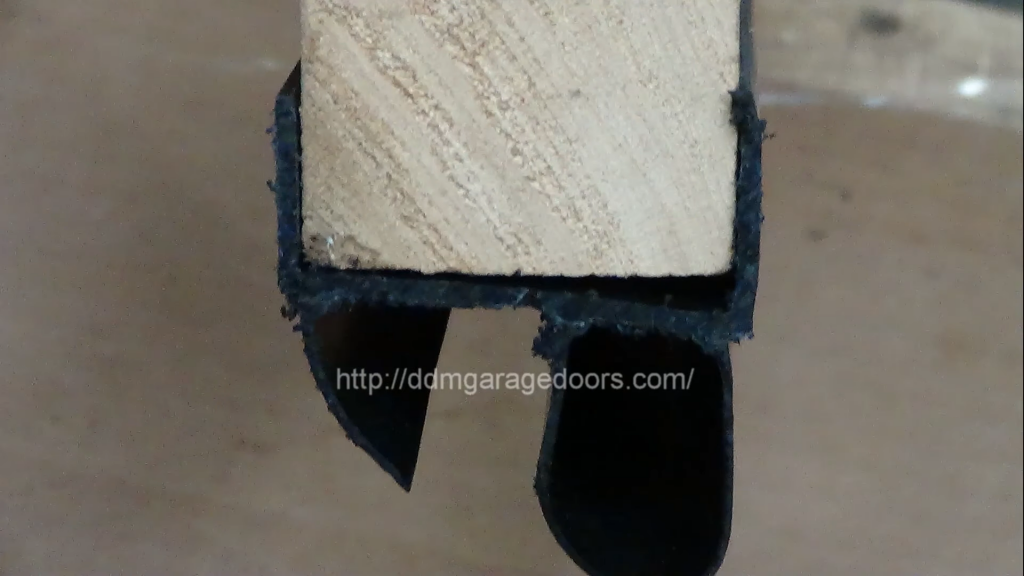 Bottom Inserts
These bottom seals require retainers to connect them to the door. All our bottom inserts and retainers can be found on our bottom inserts page and bottom retainers page, respectively.
T-shaped bottom inserts: These have a T-shaped profile that slides into a matching slot on the retainer. They are easy to install and replace and can fit most standard garage doors.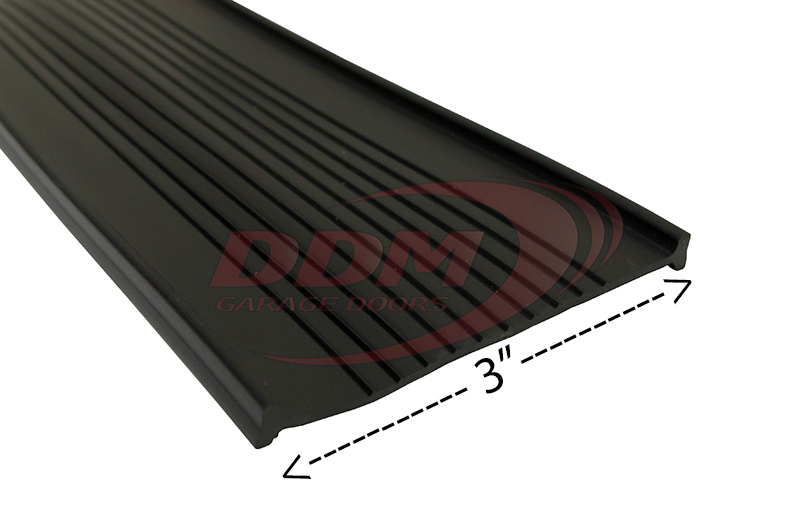 Bead bottom inserts: These have a round bead at the end that fits into a groove on the bottom of the door. They are more durable than T-shaped seals, but harder to install and replace.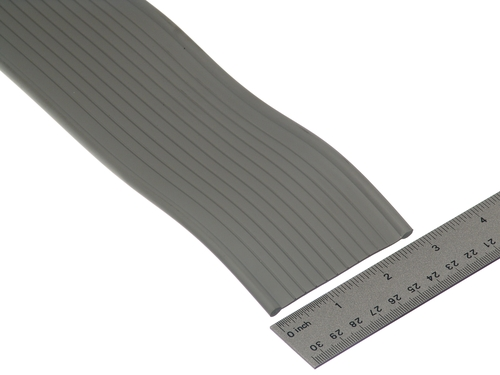 Bulb bottom seals: These have a round bulb at the end that compresses against the floor when the door closes. They are good for uneven or sloped floors.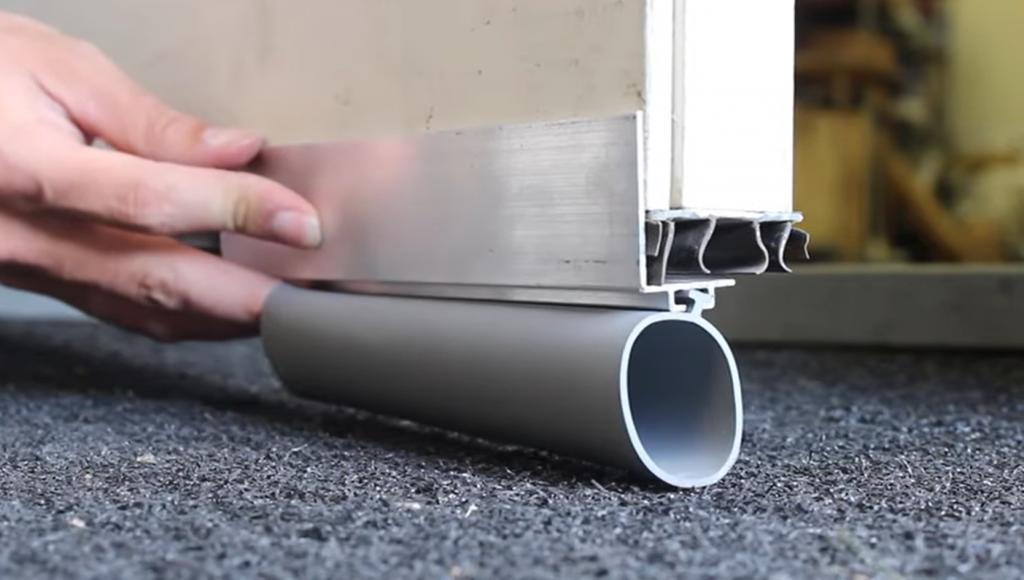 We also have a related blog post about how to select bottom retainers.
Garage Door Threshold Seal
The garage door threshold seal (or floor seal) is a strip of rubber or vinyl that attaches to the floor under your garage door. Threshold seals help keep water and critters out of your garage. The Storm Shield Threshold Seals we offer are also resistant to many common garage chemicals and certified for all climates. We also sell caulk guns and caulk made specifically to stick threshold seals to the ground.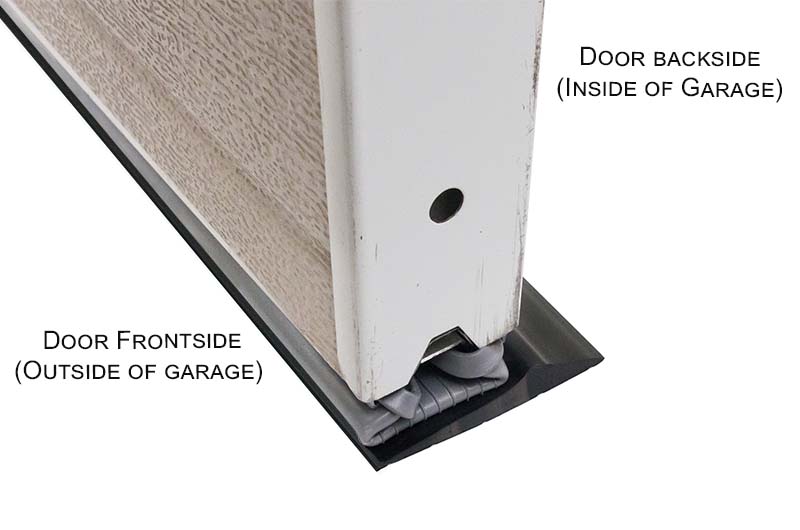 The primary weakness of threshold seals is their need for flat surfaces. If the door or the ground is cracked or warped, wind, water and pests can get past the threshold seal. In addition, if the ground is not a flat, level surface, the seal will have trouble sticking.
For more information, see our blog post on threshold seals.
How to Choose the Right Bottom Seal
To choose the best type of seal for the bottom of your garage, you need to consider the weather conditions in your area and how much wear and tear your seal will endure. If your bottom seal is not obsolete, often the safest option is to simply buy an identical product to what you already have.
If you already have a retainer on the bottom of your door, and the insert is worn out, the easiest thing to do is simply order another bottom insert. T-shaped inserts are the easiest to install. Bead inserts are harder to install, but they are more resilient. Bulb inserts are very good for sealing cracked or uneven surfaces, but can degrade easily.
Threshold seals are very resilient. However, they require flat, even surfaces on both the door and the ground under the door to work properly. Otherwise, they leave gaps that water and insects can fit through.
To ensure your seal fits your door, you need to measure the width and thickness of your garage door. If the door already has a retainer, you will need to determine what type of seal matches the retainer on your door. We list our inventory of seals on the garage door seals page of our website. If you have any questions, don't hesitate to contact us.
Garage Door Top and Side Seals
Garage door top and side seals are strips of rubber, vinyl or PVC that attach to the top and sides of your garage door frame. We carry five main types of top and side seals: PVC stop molding, Rigid vinyl reverse angle jamb seals, flap top seals, clip-on seals for steel rolling doors and retainer top and side seals.
Rule(s) of Thumb for Buying Top and Side Seals
Do you have a residential garage door – that is, one in your home? Then install PVC stop molding. Do you have a commercial sectional door? Then your best bet is to buy reverse angle jamb seals. Does your door already have retainers on the sides? Then buy top and side inserts or brush seal inserts. Do you have a steel rolling door? Then buy clip-on seals.
Types of Top and Side Seals
How to Choose the Right Top and Side Seals
To choose the best garage door top and side seal for your garage, you need to measure the width and height of your garage door frame and the thickness of your garage door. You also need to consider how well your seal will match your door color and style.
Another consideration is the material of your door. PVC stop molding was made to be nailed into wooden jambs, which are most common on residential doors. Reverse angle jamb seals were made to be installed on angle-mounted tracks, which are most common in commercial applications.
PVC stop molding comes in a variety of different colors with matching-colored nails. Choosing the right color can make your garage door weatherstripping aesthetically pleasing as well as functional. PVC stop molding also has the fewest parts necessary for installation. Reverse angle jamb seals also come in several colors, as do retainer top and side seals. Flap top seals come only in black.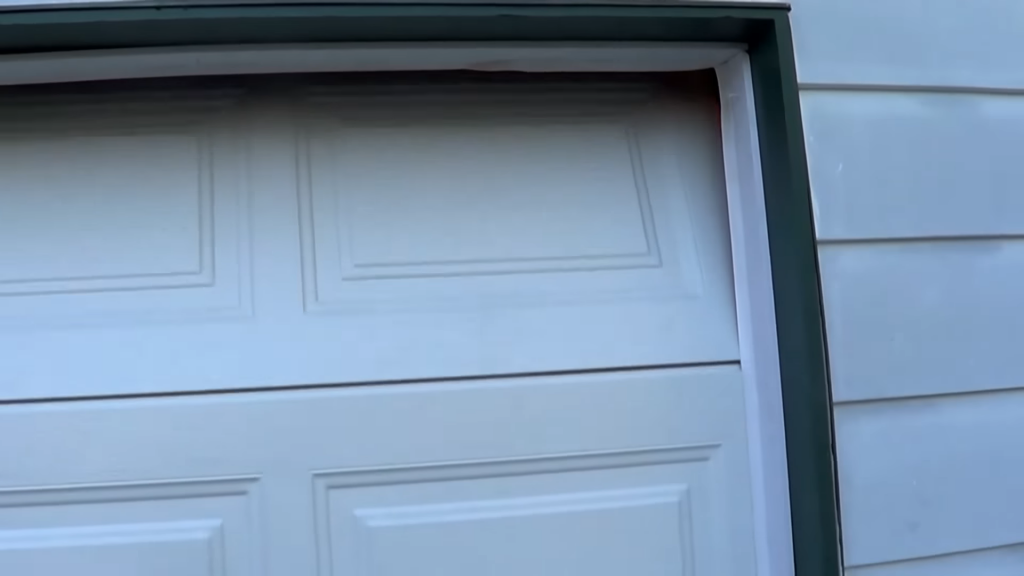 Other Seals
We also offer dock leveler seals. These act like a gasket for your loading dock.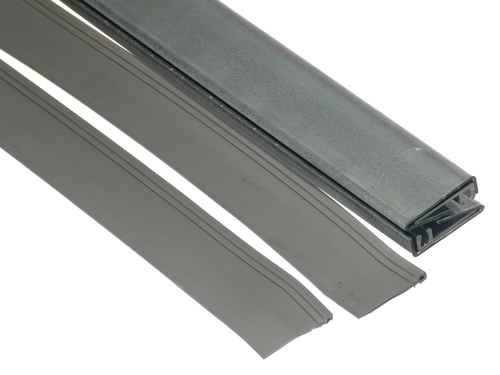 You can browse our full collection of top and side seals on our top and and side seals page. If you would like more information, we also have a YouTube video and blog post with instructions on how to install PVC stop molding weatherstripping, and a blog post on how to select bottom retainers. Our blog post about common weatherstripping errors should help you be able to avoid them.
Please do not hesitate to contact us with any questions, or visit our list of recommended garage door repair companies.
The first draft of this blog post was written by Microsoft Bing.
This entry was filed under Products, Technical Support. You can follow any responses to this entry through the RSS 2.0 feed. You can skip to the end and leave a response. Pinging is currently not allowed.
---