Posted January 7th, 2023 at 7:27 pm by Philip Kendall
When extension springs break, they have a tendency to explode everywhere, making them very dangerous. Therefore, it is best to be proactive and install extension spring safety cables.
This is a relatively easy job to undertake, and usually only takes a few minutes.
Preparation
To install a safety cable, you will need a garage door cable fitted with an open loop on one end and a adjustment clip on the other. In addition, you will need a nut and a bolt to secure the clip-end of the cable to the track bracket.
We also sell pre-prepared safety cables for 7-foot and 8-foot high doors. Otherwise, you will need to prepare the safety cables yourself.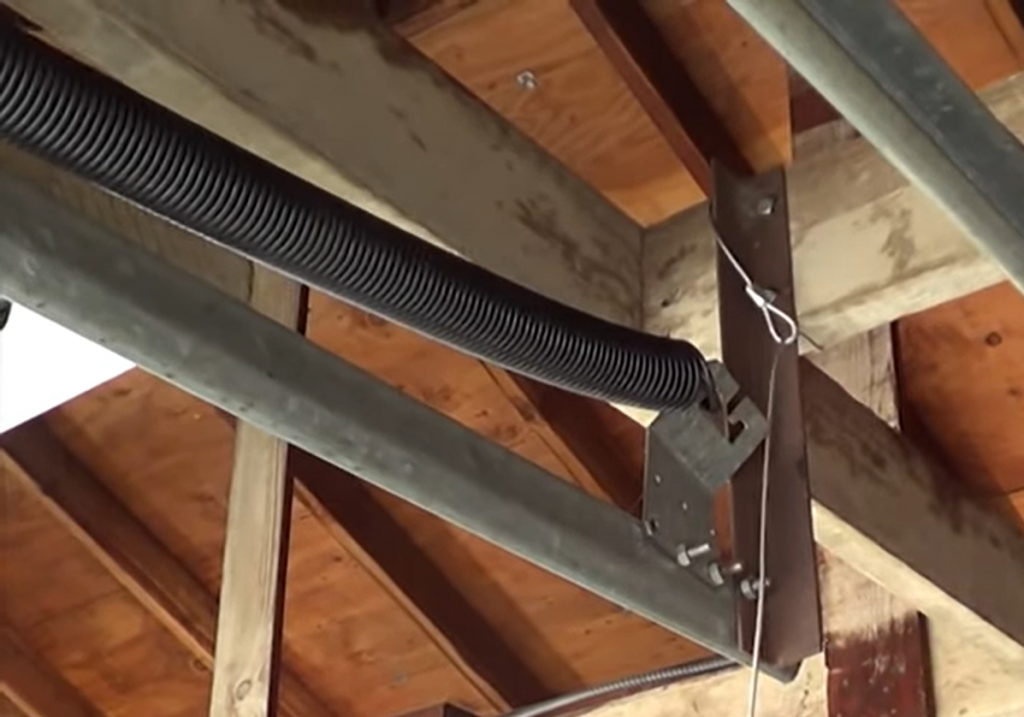 Installing the cable
Loop the cable over a support beam.
Push the end with the adjustment clip through the looped end of the cable.
Pull the loop tight
Next, feed the end with the clip through the spring.
Make sure the end of the cable goes through the spring completely. If the cable goes out through the coils, it could pinch and wear the cable prematurely. In addition, this could damage the spring and pulley.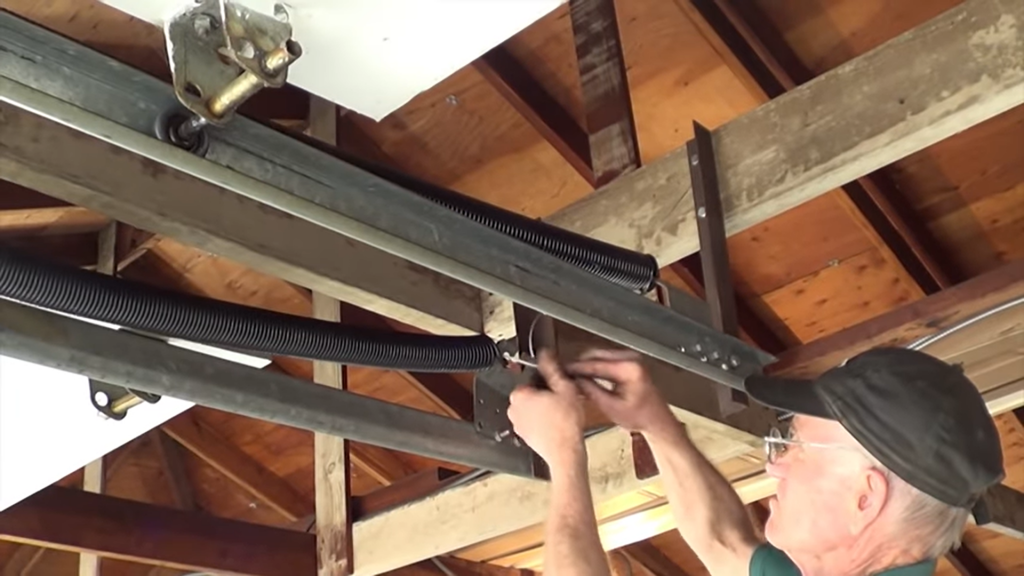 After this, attach the cable to the track bracket, using a bolt and nut. The cable should be tight, but a small amount of slack is fine.
Finally, tighten the nut, securing the cable to the track bracket.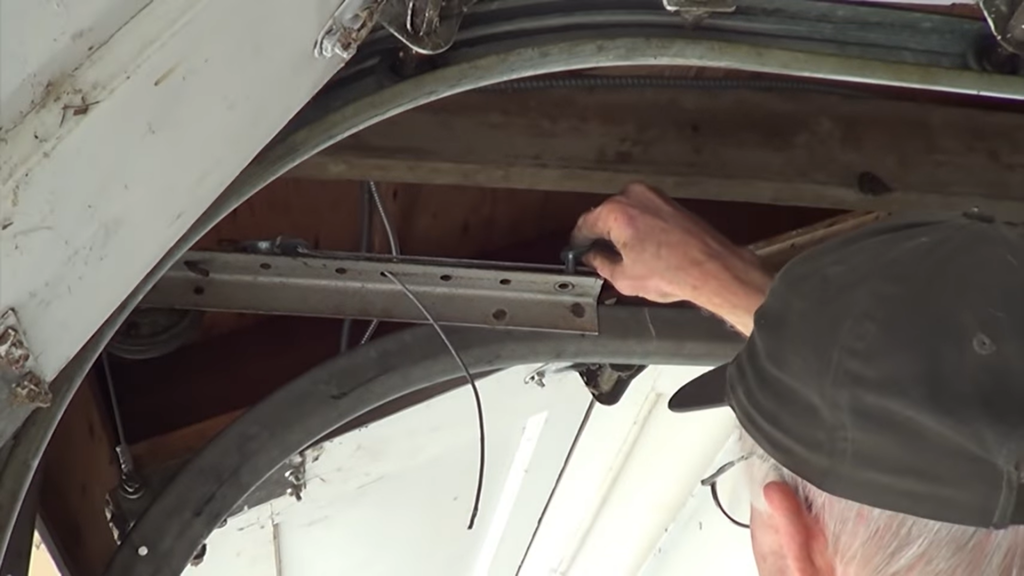 Now, if the extension spring breaks the cable will keep it from hitting someone or damaging property.
For more information about installing cables, visit our DIY instructions page. We also have pages with more information about sectional extension springs and one-piece extension springs. If you need to replace your extension springs, read our tutorial about how to replace garage door extension springs.
This entry was filed under Another Way to Replace Garage Door Cables, Technical Support. You can follow any responses to this entry through the RSS 2.0 feed. You can skip to the end and leave a response. Pinging is currently not allowed.
---