Posted December 31st, 2022 at 1:14 pm by Philip Kendall
In this video, we use a LiftMaster operator to demonstrate how to replace the clutch on a commercial jackshaft operator. The clutch is one of the three safety systems manufacturers build into their operators.
Taking the Assembly Apart
Firstly, disconnect the power from the operator for safety.
Take the V-belt off the pulley.
Remove the cotter pin from the castle nut that holds the clutch assembly in place.
Then, remove the components of the clutch assembly:

Castle nut
Washer
Tension Spring
Another Washer
Pulley
The clutch disk itself
Pressure plate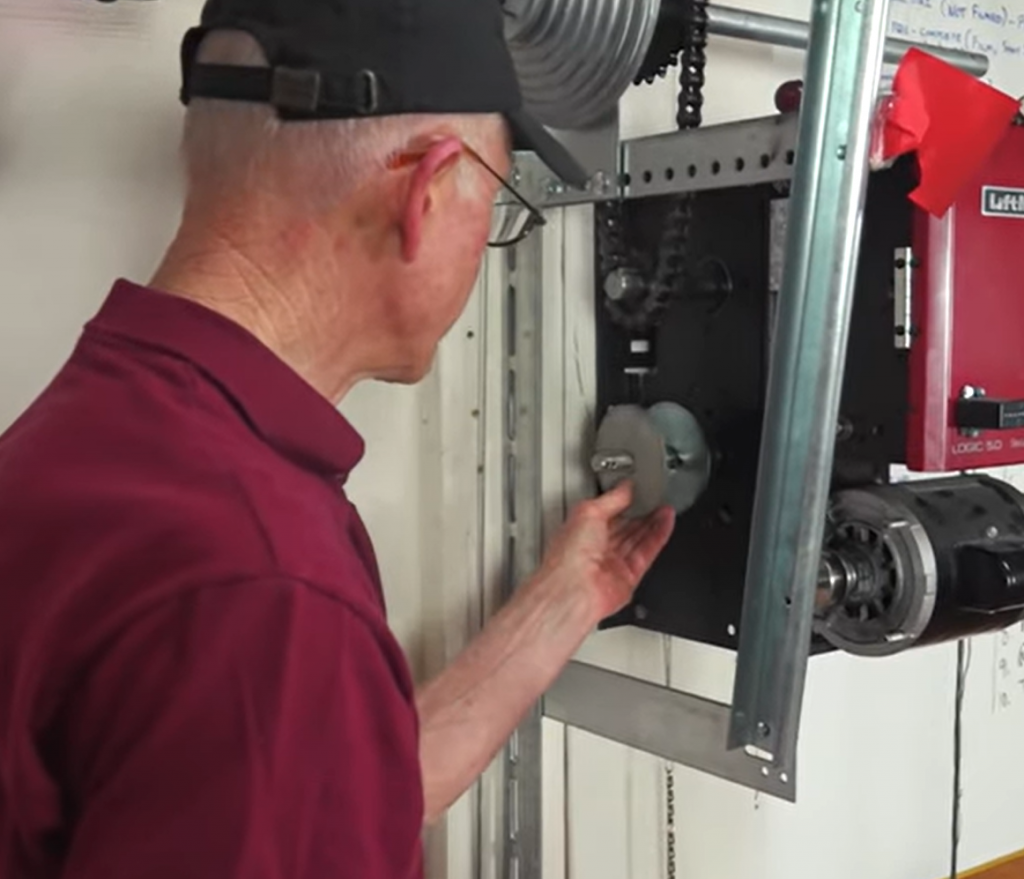 Some Solutions
Once you have removed the clutch, you can replace it with a new disk. Sometimes, when there is an obstruction or a broken spring keeping the door from opening or closing, the operator will run for an hour or two. This wears out the clutch so that it needs to be replaced.
Occasionally, the clutch will become slippery from running for too long. If this is the case, rub the old clutch disk on a hard concrete floor. This should make it usable again, thus avoiding the need for an immediate replacement.
Installing a New Clutch
First, put the pressure plate back in place.
Install the new clutch disk.
Then put the other components of the clutch assembly back in order:

Pulley
First washer
Tension spring
Second washer
Screw on the castle nut
You may notice that without the tension from the clutch assembly pushing the pulley wheel against the clutch plate, the pulley spins freely without turning the shaft.
Use a vise grip to tighten the castle nut.
Align the holes in the castle nut with the hole in the shaft for the cotter pin.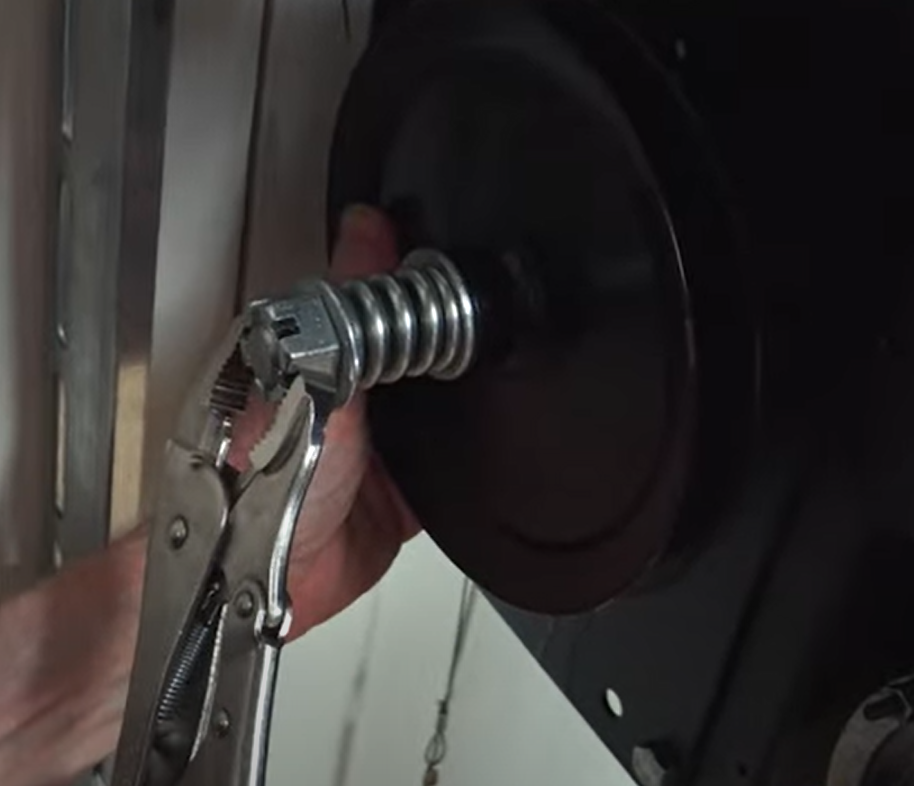 Then, reinsert the cotter pin. You may need to bend the ends to get it to slide through the hole, then bend them back again to hold the pin in place.
Lastly, replace the V-belt.
We hope this will help you when you need to replace the clutch on your commercial jackshaft operator. If you would like more instructions on how to remove and replace the V-belt, see our blog post on how to replace V-belts on LiftMaster operators. If you want to know how to set the clutch on a series of operators, see our post about how to set the clutch on a commercial jackshaft operator.
This entry was filed under Products, Technical Support. You can follow any responses to this entry through the RSS 2.0 feed. You can skip to the end and leave a response. Pinging is currently not allowed.
---