Posted December 4th, 2020 at 6:39 pm by Dan Musick
In this video, we demonstrate how to replace v-belts on LiftMaster operators.
For safety, unplug the power to the operator. Wedge a large screwdriver between the belt and the pulley. Turn the pulley so that the screwdriver pries the belt off of the pulley.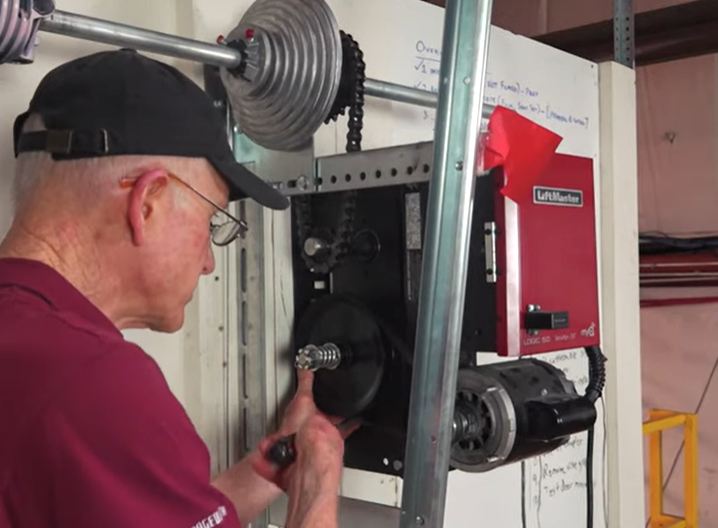 It is best to replace a v-belt with the original size and brand. However, you can always go down to the nearest hardware store and get a temporary replacement belt while waiting for the new belt to arrive.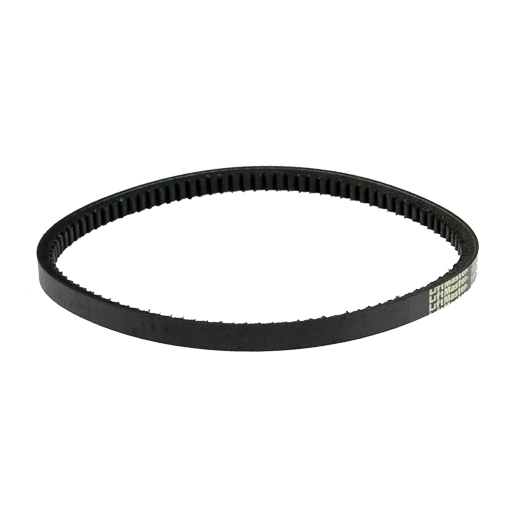 In this video, you will also find instructions for measuring the belt. For example, a 5/8? wide belt that is 29.5? long will be a 5L295 – the 5 is the 5/8? on the wider part of the belt, and the 295 is the length – 29.5 inches. Most hardware stores only sell v-belts in one-inch increments. In a tight spot, you can use a 5L290 or a 5L230 by adjusting the motor frame.
To replace the belt, put it around the small pulley first, then put the v-belt around the large pulley. The belt should be tight, so this will take a bit of effort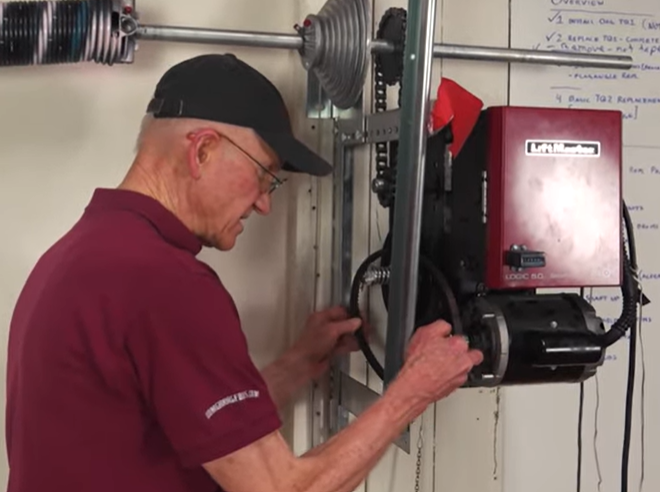 On our LiftMaster Commercial Operator Parts: Belts page, you can find the LiftMaster belts. All of the other residential and commercial V-Belts are on our Commercial Garage Door Opener V-Belts page.
This entry was filed under News. You can follow any responses to this entry through the RSS 2.0 feed.
---