Posted December 11th, 2020 at 6:33 pm by Dan Musick
Sometimes, replacement v-belts on garage door operators are a different length than the original belt. In this video, we demonstrate how to adjust a LiftMaster motor so that the belt fits properly, even if it is a different length.
Here are the steps for adjusting a LiftMaster motor so the v-belt fits properly.
Unplug the power or flip the circuit breaker.
Loosen the four carriage bolts that secure the motor frame to the operator frame. Loosen the bolts just enough to allow the motor to slide.
Install the new belt.
Raise and lower the motor as needed for the belt to fit snugly, but not too tightly.
Align the motor pulley, v-belt, and the larger clutch pulley.
Make sure the motor is level.
Tighten the four nuts and bolts.
Restore the power and test the operator.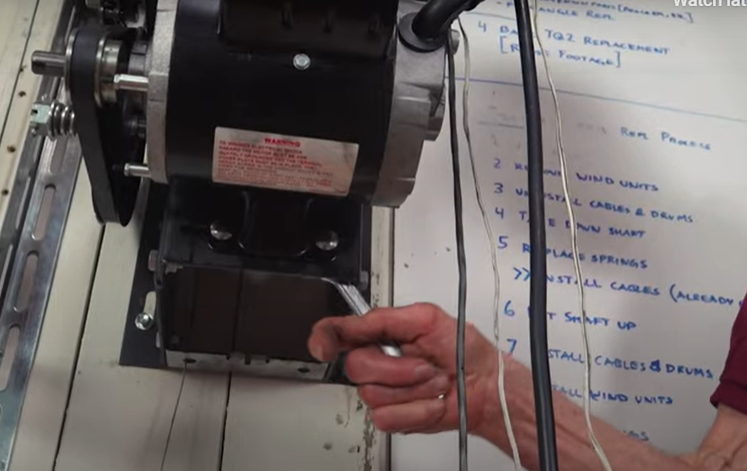 As long as the belt size is not too different, it should be relatively easy to adjust the motor so that the belt fits the motor. See our previous post for instructions on how to replace the v-belt on a LiftMaster operator.
This entry was filed under News. You can follow any responses to this entry through the RSS 2.0 feed.
---