Posted December 18th, 2020 at 5:55 pm by Dan Musick
An operator counter tracks door cycles: one opening plus one closing equals one cycle. To track the usage of a door, counters are often installed on the operators.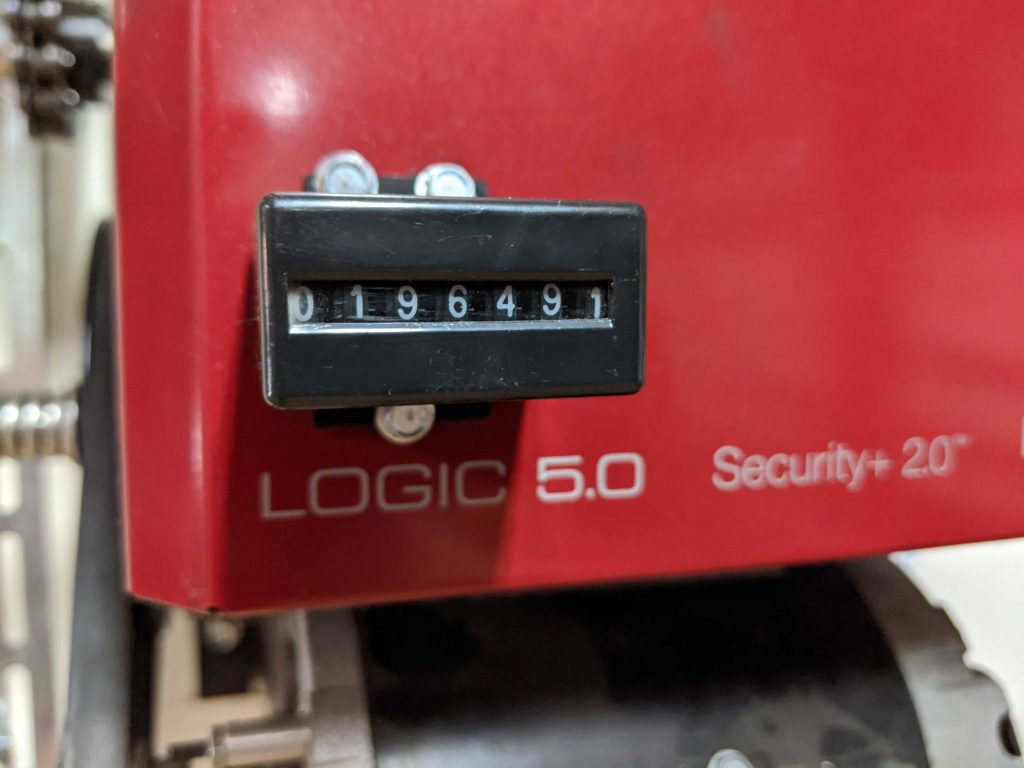 One of the more common reasons to track door cycles is to schedule maintenance before repairs are needed. For example, if overhead sectional door springs are rated at 20,000 cycles, the counter can predict when the springs will break. Replacing springs before they break allows the customer to avoid downtime costs.
The wiring for a counter on a LiftMaster operator is simple. Twenty-four volts travels from the control board to the counter with a normally open auxiliary limit switch blocking the current.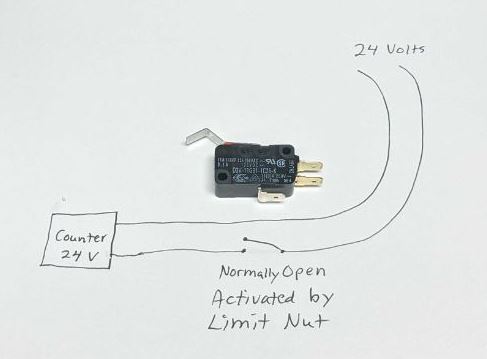 The top two screws on the LiftMaster Logic 5 control board provide the 24 volts for the counter.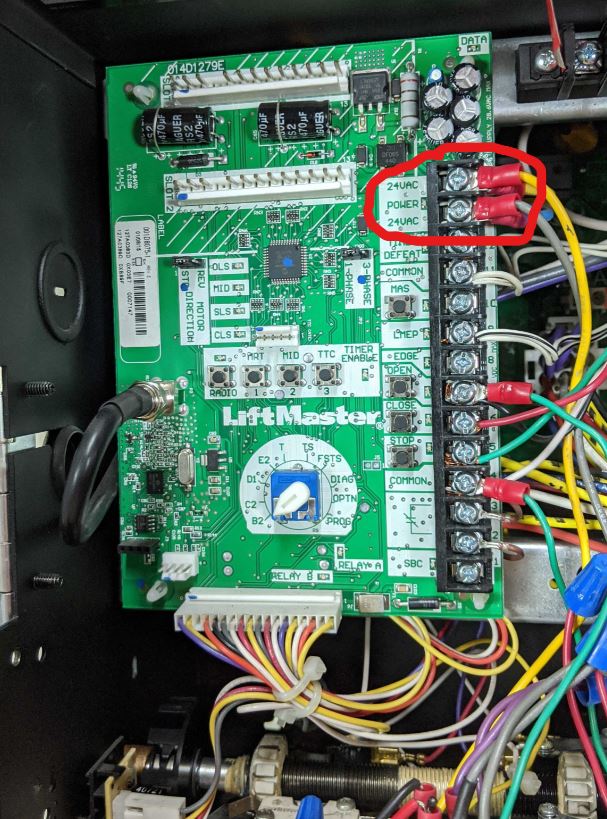 One wire from the board is wire-nutted to the counter wire; the other wire runs through the normally open auxiliary switch.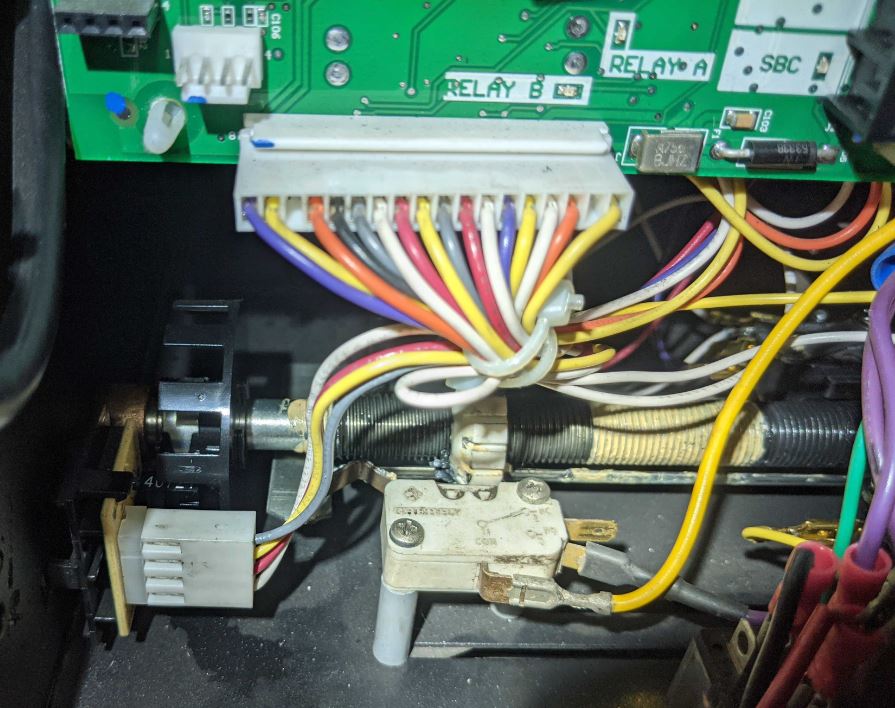 There are a number of ways to mount the switch. One way is to use long screws and washers or small tubes to align the switch with the limit shaft.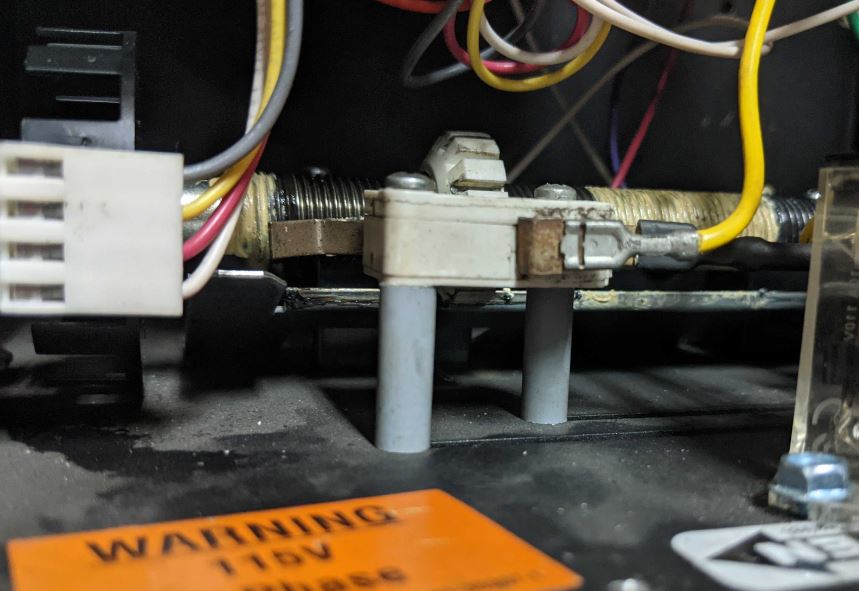 This entry was filed under News. You can follow any responses to this entry through the RSS 2.0 feed.
---