Posted September 8th, 2020 at 4:10 pm by Dan Musick
In order to test the cycle life of different spring systems, we designed a Counter and Timer Modification for LiftMaster Operators. This modification allows the operator to close immediately after opening and to open immediately after closing. As a result, we can run the operator nonstop for days at a time so that a 10,000 cycle test can be completed in just a few days.
The first component is the counter, which registers the number of times the garage door opens and closes. See our post on counter wiring for more information on how to install an operator counter.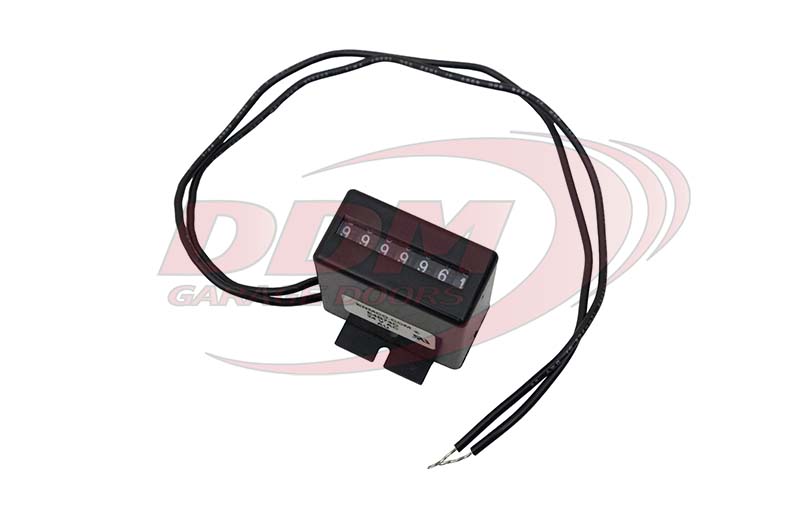 We also had to order a special timer. LiftMaster Operators have built-in timers that can be set to close the door at a prescribed time after opening. However, in order to open the door just after closing, we needed a special timer to trigger the open cycle.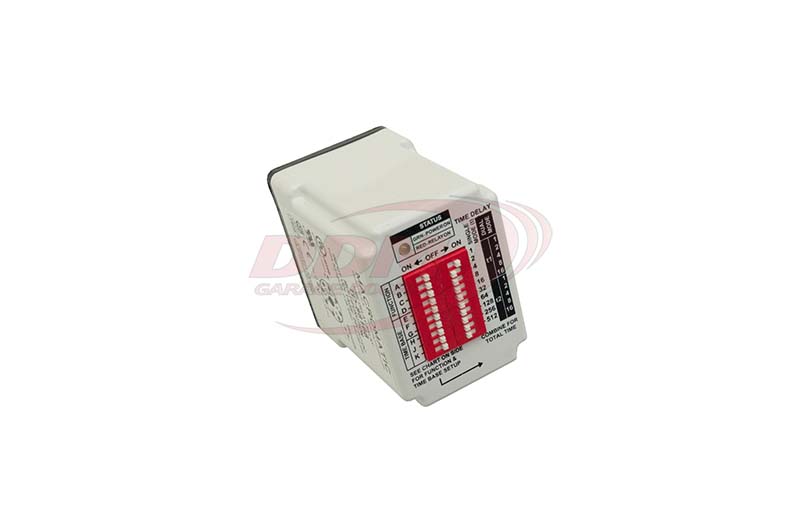 For our application, we needed to adjust the time frame to the nearest second. For other applications, we provide another timer that has multiple increments of 2, 4, 8, 16, 32, 64, etc. seconds.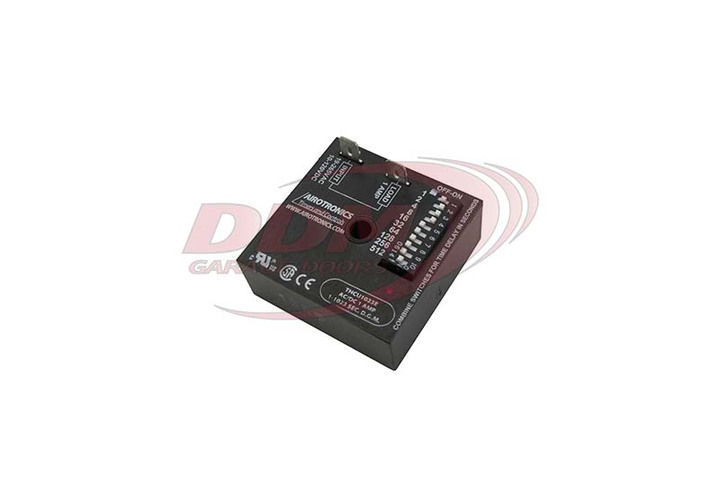 Earlier, LiftMaster, PowerMaster, and Link operators used 24 volts to power the secondary circuit that included the limits and the open, close, and stop switches. Because of the lower voltage in the new operators, the counter needs to access the 24 volts coming from the secondary of the transformer. To do this, we use a special conversion kit to power the timer and counter.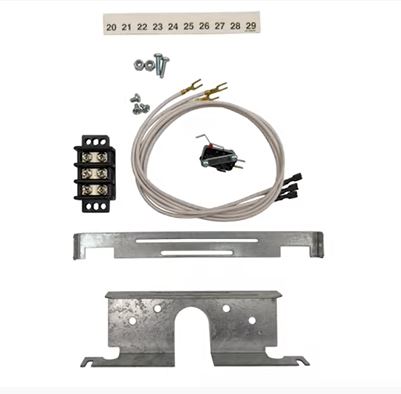 Equipped with our operator counter and timer, we are now able to test the cycle life of different garage door spring systems.
This entry was filed under How Garage Doors Work, Technical Support. You can follow any responses to this entry through the RSS 2.0 feed. You can skip to the end and leave a response. Pinging is currently not allowed.
---