Posted August 28th, 2020 at 5:02 pm by Dan Musick
Garage door opener limit switches electrically limit the door travel as it opens and closes. These switches "tell" the opener or operator when to stop. In this video, we explain how LiftMaster limit switches work, and how to adjust them.
How they work
LiftMaster uses a common system of nuts on a shaft to limit the movement of garage doors. When the motor turns, it turns the limit shaft. This in turn moves the two limit nuts along the shaft. The nuts move in one direction as the door opens, and move back as the door closes.
When one of the nuts hits the limit switch itself, it sends a signal to the motor to stop turning. This keeps the door from opening or closing too far, both of which could potentially damage the door or the motor. The distance a garage door is able to travel can be adjusted by moving the nuts left or right along the shaft.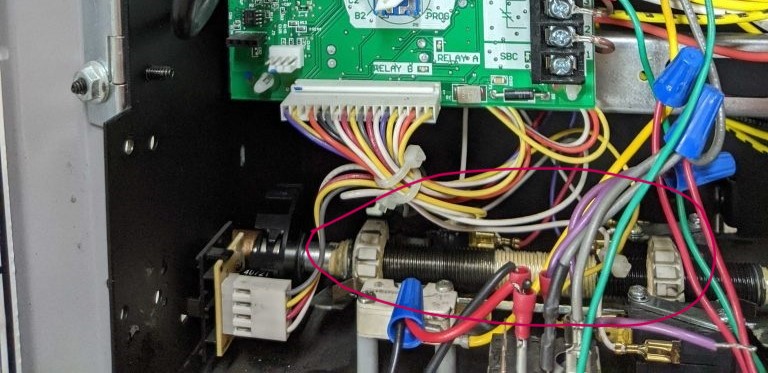 How to adjust a limit switch
A metal plate under the shaft keeps the nuts in place. In order to adjust the distance the door will travel, push down the plate and move the limit nut along the shaft. Moving the nut away from the switch increases the distance the garage door will travel, while moving it towards the switch decreases the distance. Be careful while adjusting the door's travel distance, as it can be very easy to break the switch itself.
See this article for more information about the different types of limit switches.
This entry was filed under How Garage Doors Work, Technical Support. You can follow any responses to this entry through the RSS 2.0 feed. You can skip to the end and leave a response. Pinging is currently not allowed.
---