Posted August 28th, 2020 at 5:02 pm by Dan Musick
Garage door opener limit switches electrically limit the door travel as it opens and closes. These switches "tell" the opener or operator when to stop.
The most common limit switch comes in most of the Sears, Chamberlain and Liftmaster openers made since the early nineties.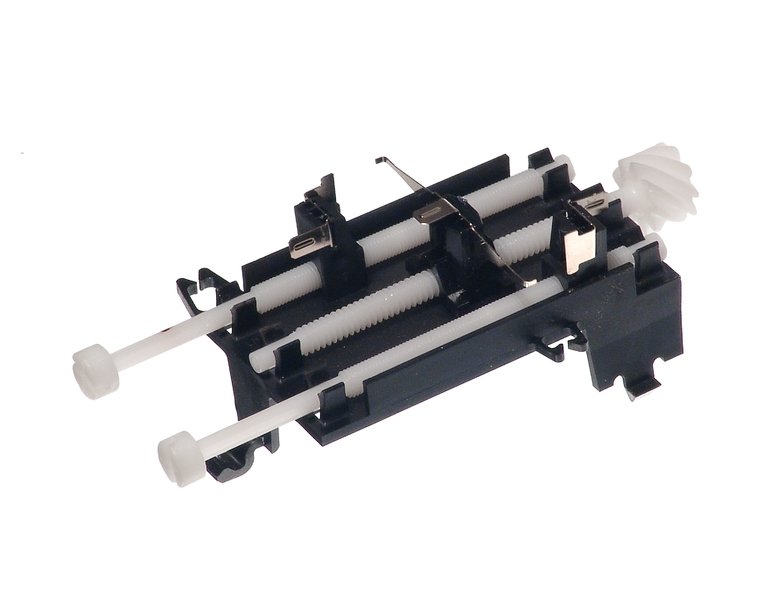 Another common type of limit switch found on commercial and industrial operators use a limit shaft with two plastic nuts, as shown on this LiftMaster operator.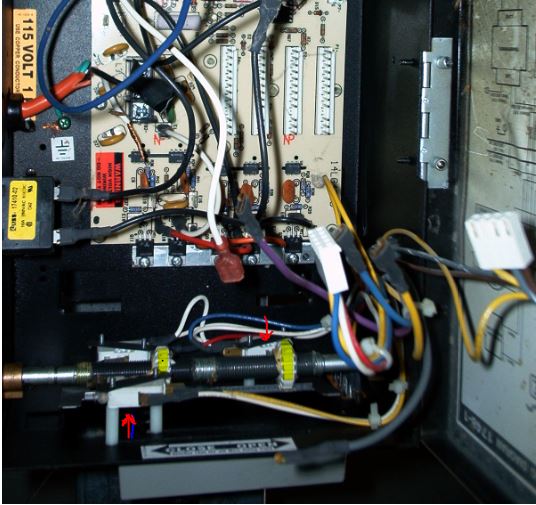 PowerMaster operators use plastic nuts with a design similar to the LiftMaster limit assemblies.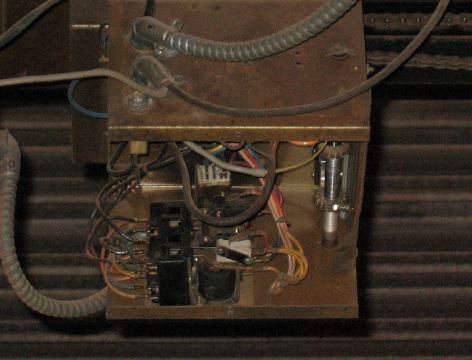 The older Edko operators used wooden nuts that slid between the open and closed switches.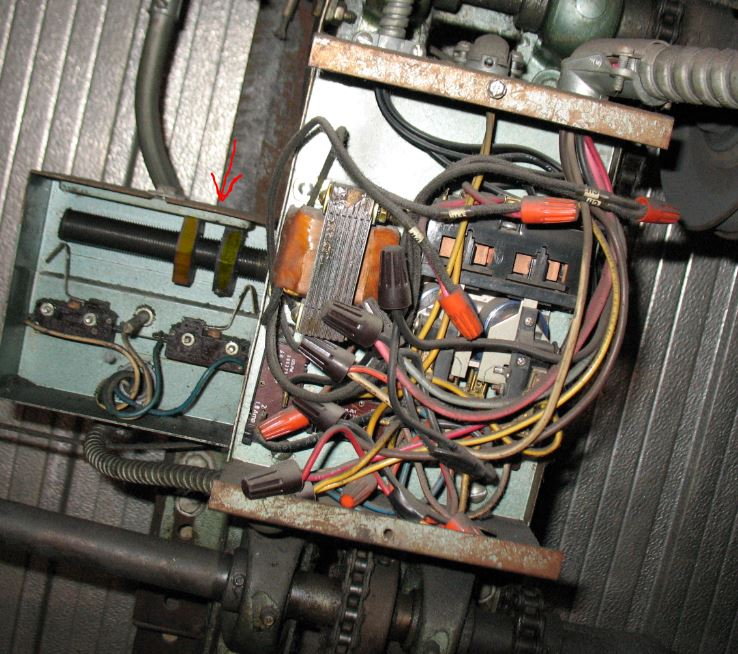 Link operators used plastic nuts sliding along the limit shaft.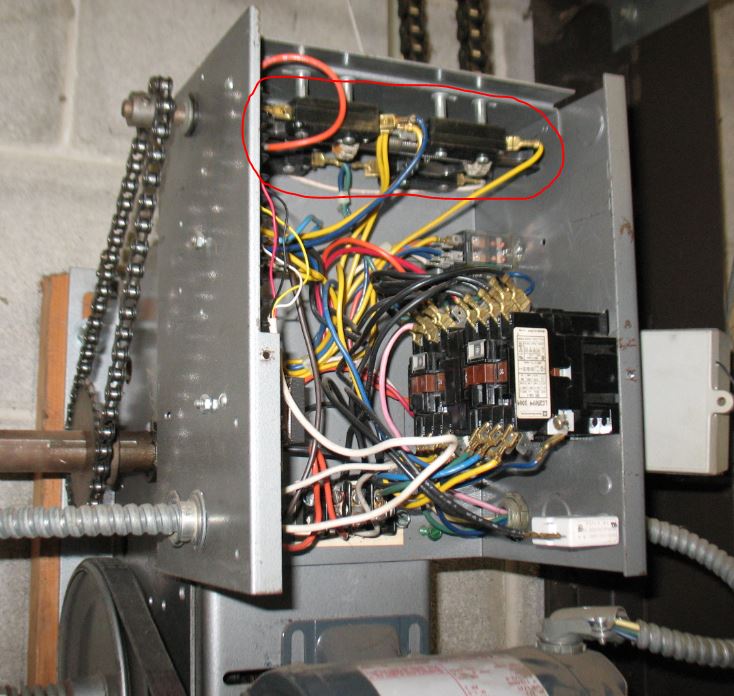 McKeon operators use a similar system with round plastic nuts. A steel plate prevents the nuts from turning on the shaft as the shaft turns.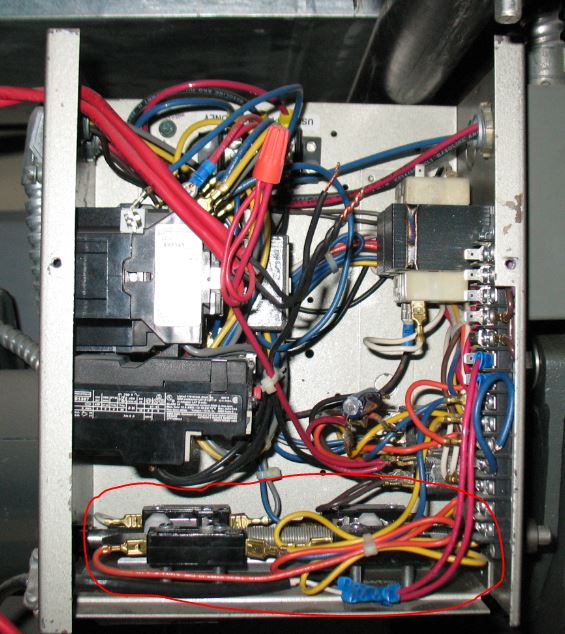 The older Crane operators used limit assemblies with two nuts.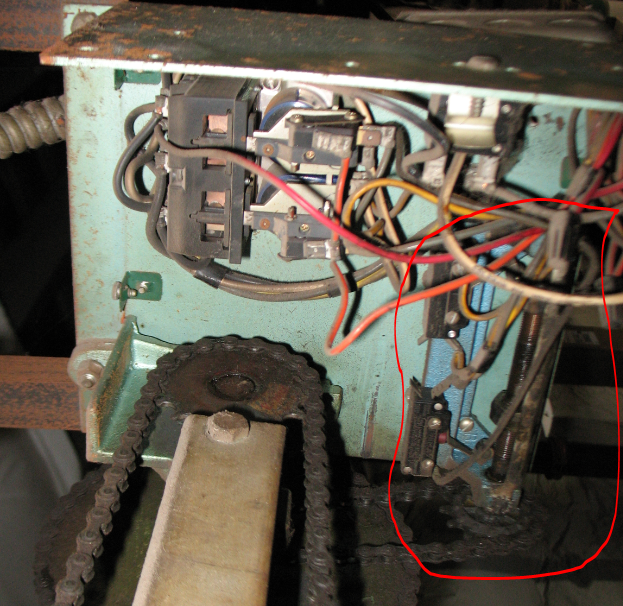 Allister, Allstar, and MVP openers normally used chain dogs to stop the door as it opens and closes.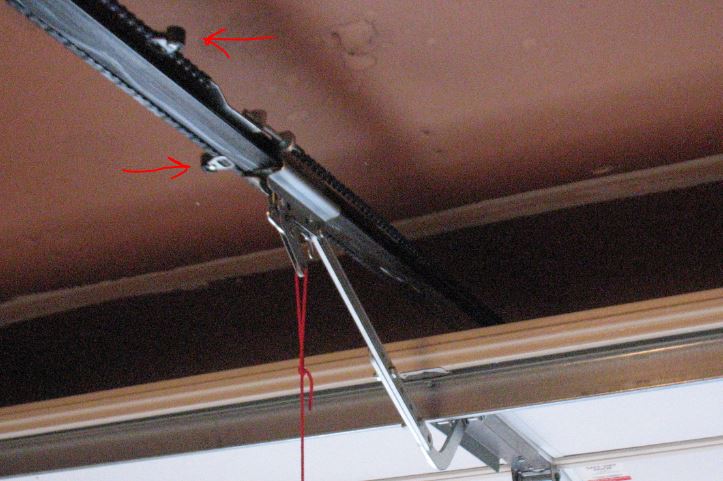 Below you can see where the limit dog has moved an arm. The arm then activated the switch to stop the door travel. The limit dog can be moved along the chain by loosening the screw that secures the dog to the chain.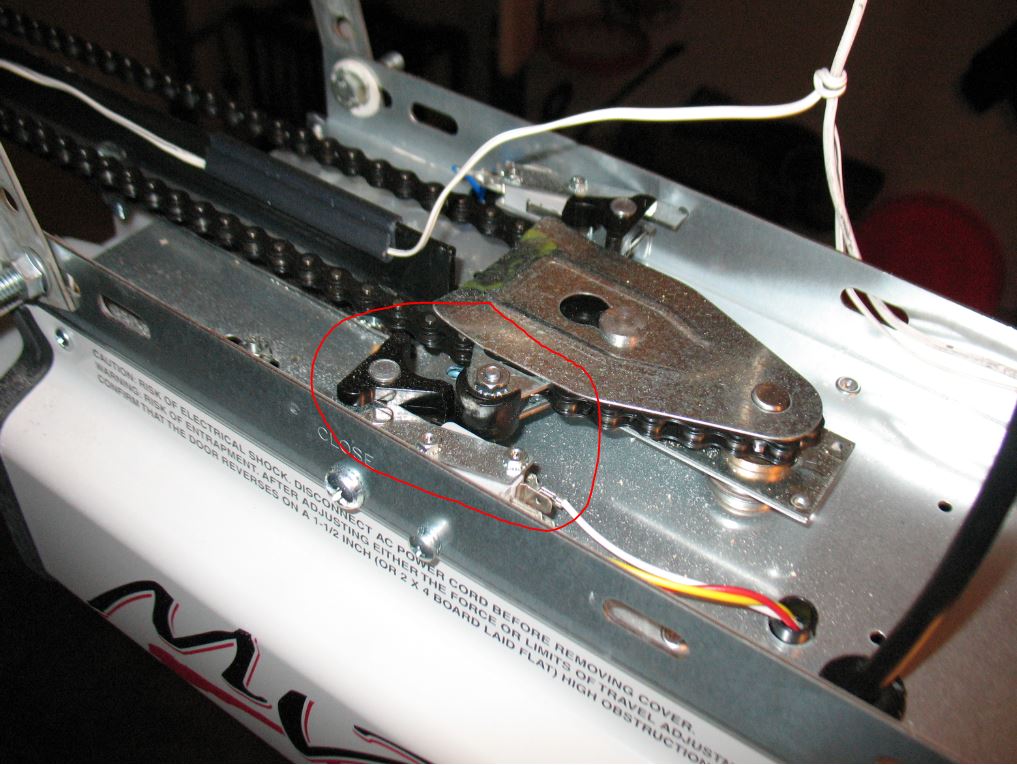 Over the decades, Genie has used switches mounted to the track.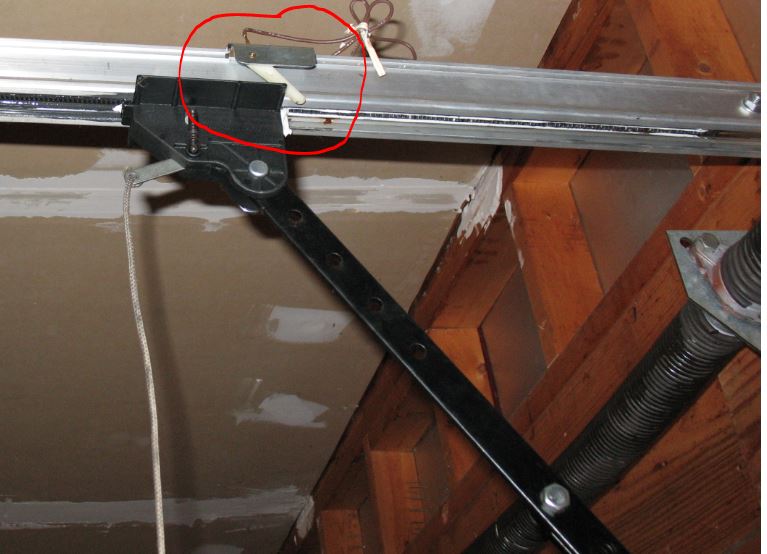 The older Scientific operators also used track-mounted switches to stop the door when it opens and closes.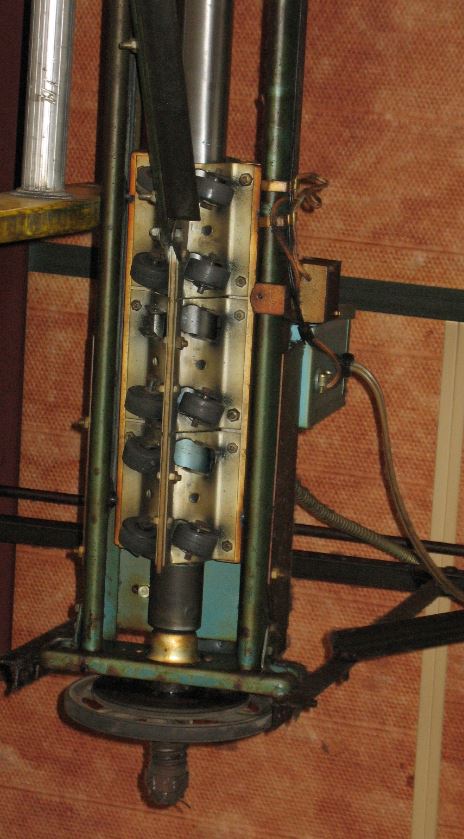 The older Vemco operators used a small tube that ran the full length of the operator rail.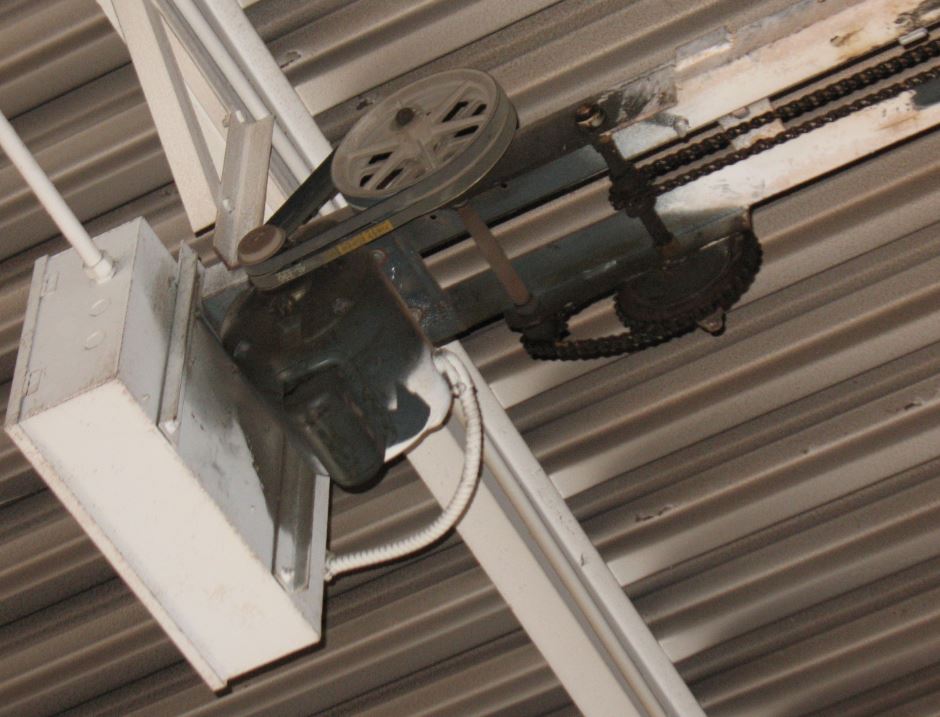 This entry was filed under News. You can follow any responses to this entry through the RSS 2.0 feed.
---