Posted November 8th, 2021 at 12:53 pm by Dan Musick
The old Allister and Allstar openers use two black sprockets. The one above the motorhead moves to activate the limit switches as the limit dogs reach their shut-off points.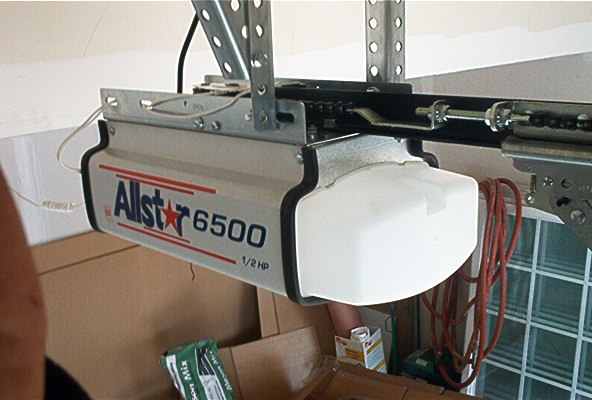 The one above the garage door acts as an idler. Raynor also used similar black sprockets just for idlers above the door.
Over the years the chains stretch and loosen. As a result, the pitch of the chain breaks the teeth on the sprocket. In order to prevent this problem, Allstar stopped producing the black sprockets and replaced them with black pulleys.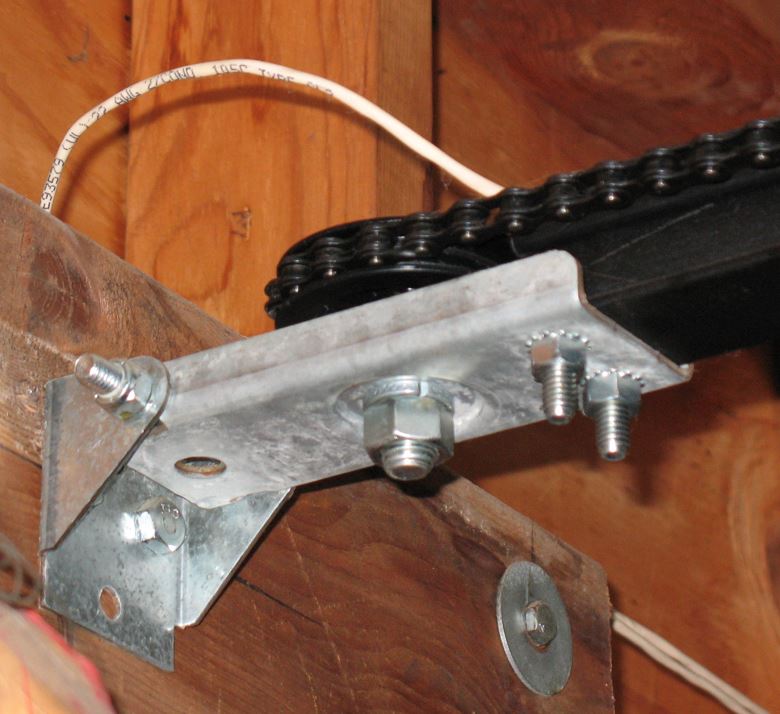 In 2021 Allstar quit selling parts for their openers, so now we carry a white idler pulley that has a similar shape as the black pulley. The outside diameter is 2 1/2 inches, and the bolt hole for securing the pulley to the end bracket is 1/2 inch. These pulleys don't break when the chain loosens.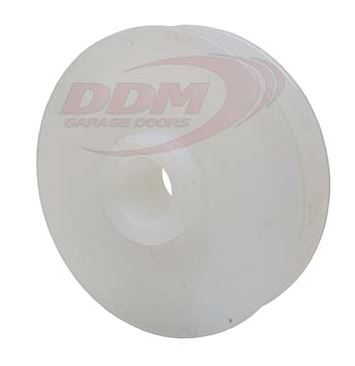 If the sprocket above the door breaks, you can replace the black sprocket with the pulley. However, if the sprocket above the motorhead breaks, you will need to get a new opener. Those sprockets are no longer available.
This entry was filed under History, Products. You can follow any responses to this entry through the RSS 2.0 feed. You can skip to the end and leave a response. Pinging is currently not allowed.
2 Responses to "Allister, Allstar & Raynor Sprockets"
Patrick Says:
May 17th, 2023 at 3:49 pm

Where can I get a hand held garage door opener and a key pad for an Allstar 6000 opener? The opener is a 10 digit Din, not 9 and the opener works on 60 Mhz not 318. Thank you.

Caleb Penney Says:
May 24th, 2023 at 12:50 pm

Hello Patrick! Thank you for reaching out about our Allstar parts. I notice that the Allstar 6000 typically operates with a 9 digit DIN on 318 MHz, which we have options for. We don't have anything that uses a 10 digit DIN and 60 MHz. If you are looking for more information or assistance, please feel free to reach me at caleb@garagedoor.org
---