Posted December 31st, 2022 at 1:16 pm by Philip Kendall
In this blog post, we walk you through how to lubricate the new DDM Torsion Spring Safe-T-Winder™. As well as the winder and lubricant, you will need a power drill, a screwdriver, and something or someone to hold the winder. We also recommend gloves so that you don't get lubricant all over your hands.
Getting Started
Before you start lubricating your Safe-T-Winder™, remove the protective plate that is located on the side opposite the hole to insert the drill.
Unscrew the top screw to free the plate.
You may also have to loosen the side screws in order for the plate to be able to slide out.
Use a pair of pliers to remove the plate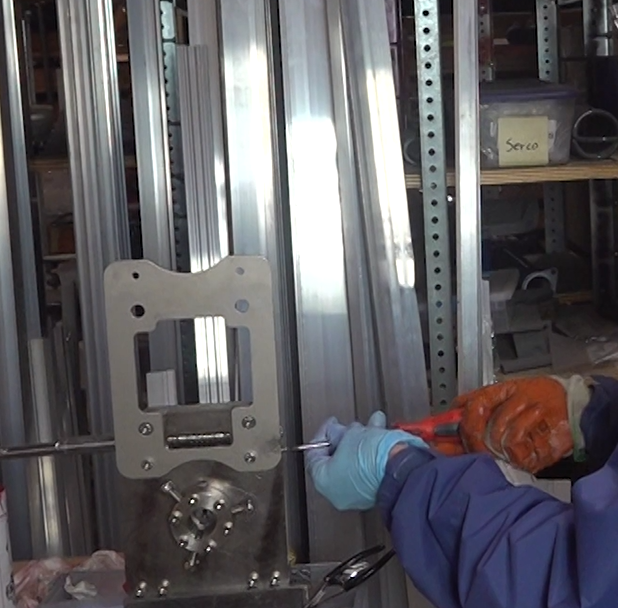 Next, insert the power drill into the hole. At this point, make sure that the winder is stable. Either get someone to hold it steady, or secure it with a vise grip.
Lubricating the Gears
Start the power drill so that the winder is turning. Use a finger to lubricate the wheel gear that is inside of the winder. The lubricant should be visibly spreading onto the worm gear, as shown below.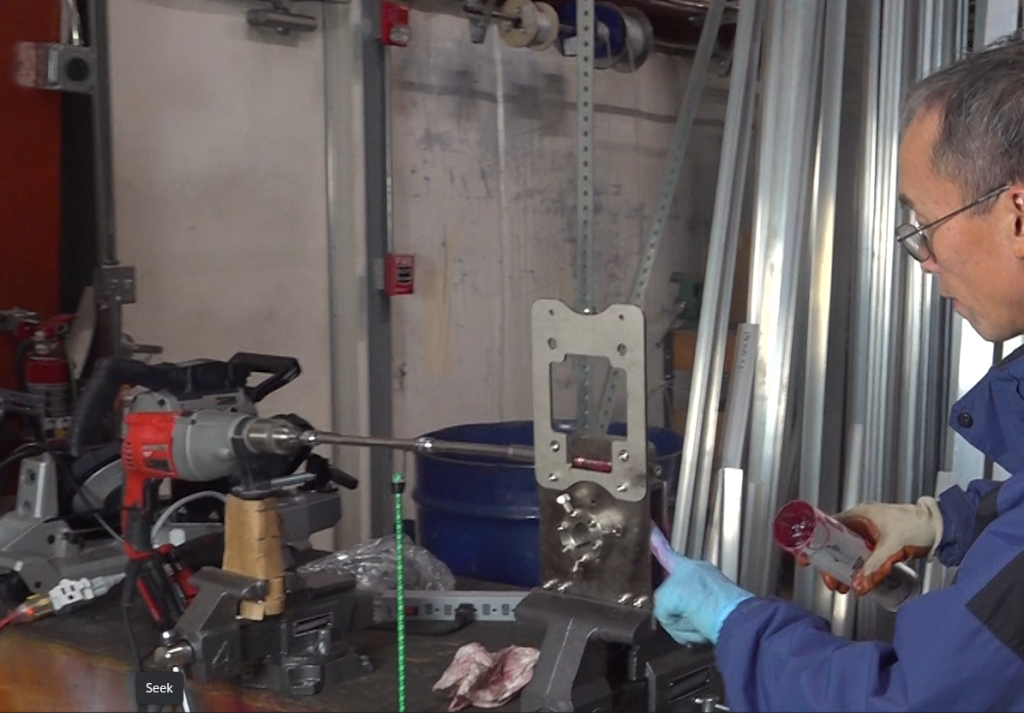 Once the wheel gear is fully lubricated, use a screwdriver to get the lubricant onto the shoulder of the worm gear.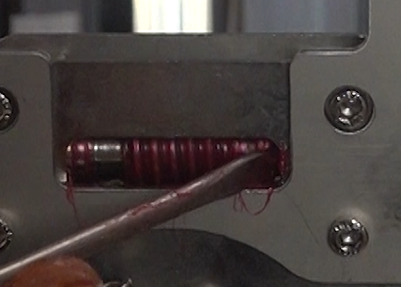 Next, reverse the direction of the drill and lubricate the wheel gear again. Reversing directions will get lubricant on the top and bottom of the wheel gear's teeth.
It is also very important to lubricate both shoulders of the worm gear, most of all the side opposite the power drill. This is where a lot of the friction and heat will build up, especially in commercial applications winding very big, heavy-duty springs.
Lubricating the Wingnut
Use the screwdriver to lubricate the wing nut sticking out from the side of the winder. There is a hole directly above the wing nut so that the lubricant can easily get inside. Make sure to lubricate the wing nuts on both the front and the back of the winder.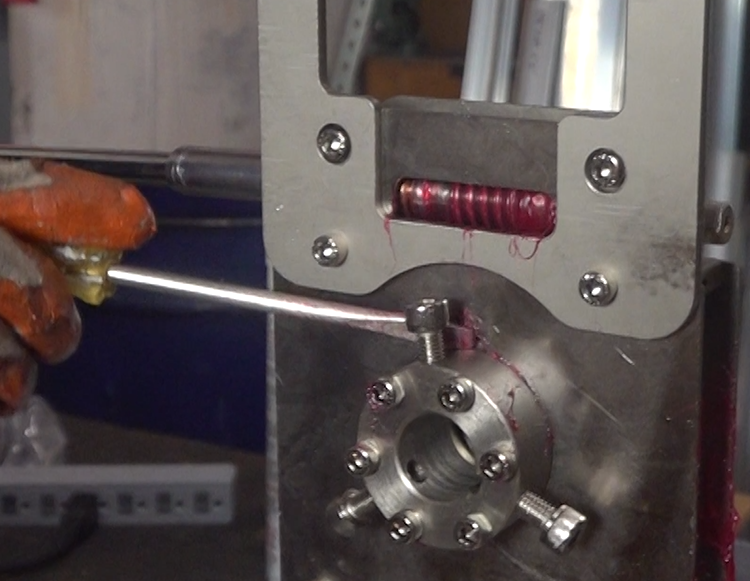 Cleaning Up
Once you have finished lubricating the winder, use a rag to wipe off the excess lubricant. The lubrication process helps minimize the dangers of friction and torque causing something in the Safe-T-Winder™ to break. After having cleaned the excess lubricant off of the winder, reinstall the protective plate and retighten any screws loosened to remove it.
I hope this helps you with maintaining your Safe-T-Winder™ and avoiding unwanted accidents.
This entry was filed under News. You can follow any responses to this entry through the RSS 2.0 feed.
---