Posted November 15th, 2022 at 4:14 pm by Philip Kendall
The DDM Torsion Spring Safe-T-Winder™ uses an ordinary drill to wind garage door torsion springs. Now you can wind torsion springs safely without winding bars!

Historically, winding torsion springs has been one of the riskier aspects of garage door maintenance. The springs are under a lot of tension, and if one breaks it could injure or even kill you.
It used to be that you needed to wind torsion springs using winding bars. However, using winding bars is both time-consuming and dangerous. As a result, various garage door manufacturers have invented alternative winding systems to improve safety. Although these systems are indeed safer to use than standard winding bars, they are also more expensive and still dangerous. What is more, many of them are not interchangeable and only work for one type of garage door spring.
Now, however, the DDM Torsion Spring Safe-T-Winder™ allows you to wind any type of torsion spring with a shaft across the top of the door efficiently and safely.
Using the Winder
The Safe-T-Winder attaches directly to the torsion shaft, which allows it to wind all the springs at once. Using the Safe-T-Winder doesn't require any special hardware or extra parts. The winder itself and a regular power drill are all that you require. It is also very easy to use. Once you attach the winder to the torsion shaft, you can use the drill to wind the springs in a matter of minutes.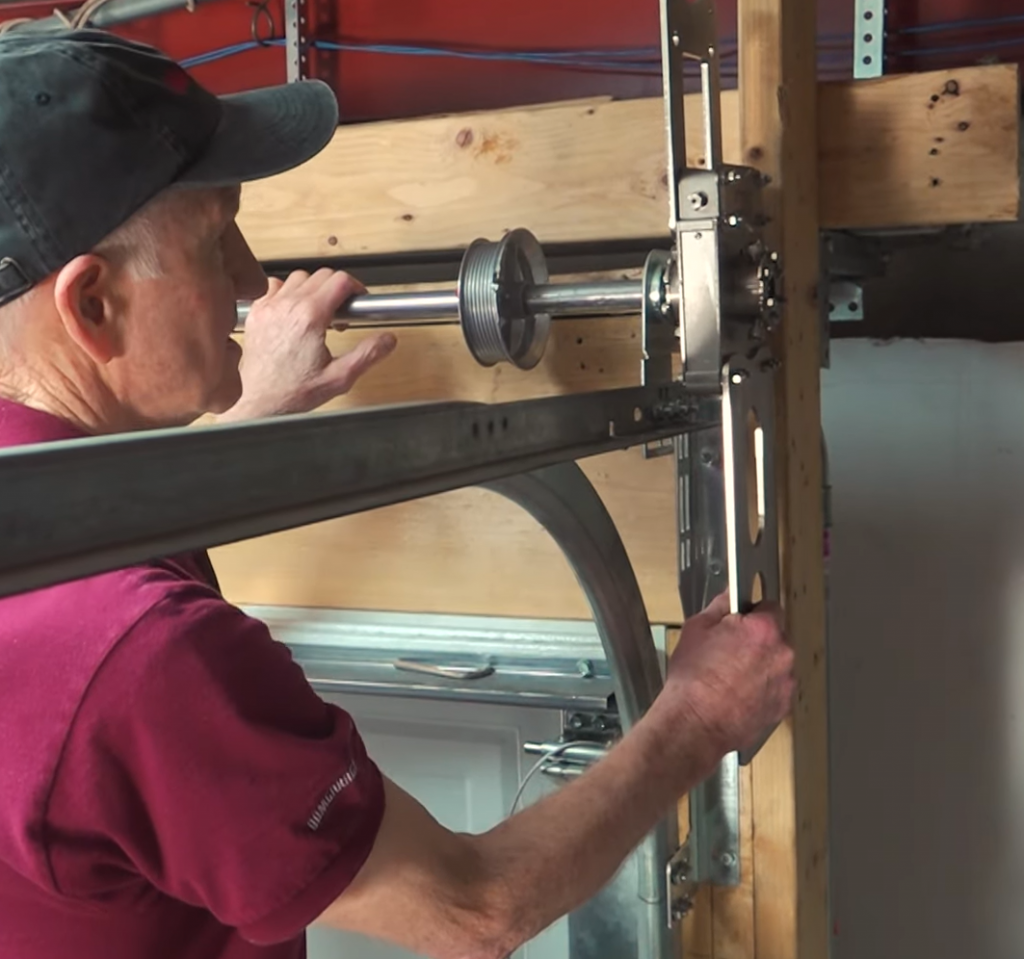 The Torsion Spring Safe-T-Winder™ is rated for doors up to 1500 pounds. Since it attaches to the end of the torsion bar, it can even open doors with broken springs. Despite its heavy-duty capabilities, the same winder is also useful in residential applications.
Other Options
While winding bars are still cheaper than the Safe-T-Winder, they are significantly more dangerous. They also cause shoulder injuries and shorten service careers. By comparison, the Safe-T-Winder™ is safe, simple, and easy to use.
For an alternative method of winding residential and light commercial garage door springs, see our post on the S3 Arrow Tru-Line Winder. Please keep in mind that winding torsion springs can be dangerous no matter how you wind them.
This entry was filed under History, News, Products. You can follow any responses to this entry through the RSS 2.0 feed.
---