Posted September 21st, 2018 at 5:22 pm by Dan Musick
When a cable breaks the first symptom is usually a crooked garage door. This can also happen if one of the cables comes off one of the drums.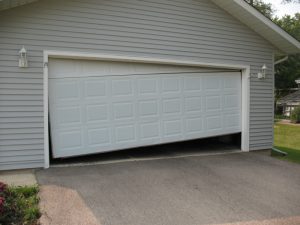 Garage door cables often fray just under the cable drum because of the rough grooves in the drum.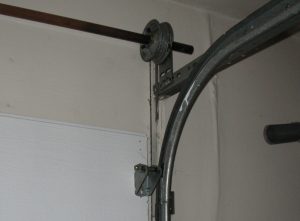 Sometimes the cables fray closer to the bottom of the door, or the cable may be frayed at the top but the broken strand loosens at the other end of the cable.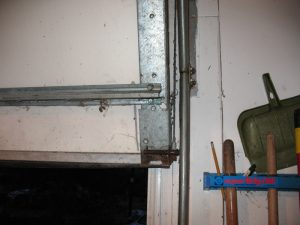 Cables also fray and rust because of salt. Here the bottom of a rusty cable is being removed with a screwdriver with the door in the open position as we show in our "How to Replace Your Garage Door Cables" video.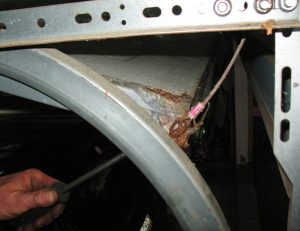 Sometimes what appears to be a broken cable is actually a broken bottom fixture as we see here where the attaching pin has broken off the bottom fixture.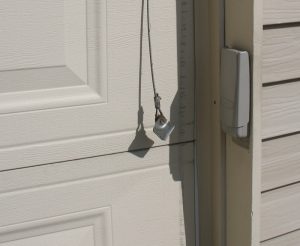 This entry was filed under Technical Support. You can follow any responses to this entry through the RSS 2.0 feed.
---