Posted May 25th, 2018 at 5:17 pm by Dan Musick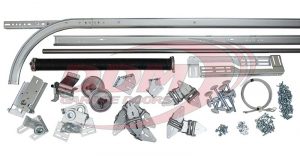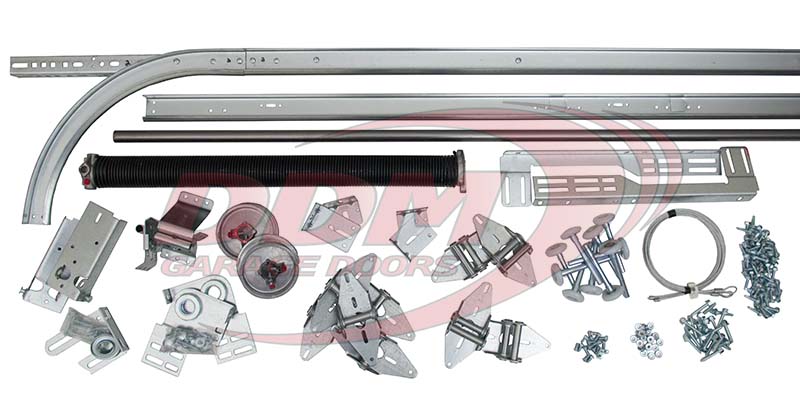 Hardware kits are available for customers who build their own garage door sections as well as for those who buy the sections already made. We're starting to see iron garage doors imported from other countries. These are much heavier than is typical.
On our website, you'll find all the parts needed for your door. These include the garage door hardware kit with all the hinges, rollers, and fixtures that tie together the sections and allow them to roll in the tracks. Wider doors need struts to keep the sections rigid when the door is open so the door can close easily.
Doors also need tracks, so we have the 2″ tracks for the lighter doors. Plus, the 3″ tracks for heavier doors that typically weigh over 500 pounds.
You need a torsion assembly to counterbalance the door weight. This includes the springs, shaft, bearing supports, cable drums, and the cables. Watching the "Introduction to Garage Door Counterbalance" video can provide you with a better understanding.
Garage door seals are also normally ordered with the hardware kits.
Last is the opener with the drive and motor to raise and lower the door. For the 1,000 pound doors, these can cost as much as $1500 to $2000.
The easiest way to view all the parts you'll need is to follow the links at our Garage Door Parts page.
To get prices for a complete garage door hardware kit, you can fill out our Door Hardware Order Form. Alternatively, contact us, and we'll help you find the parts you need.
This entry was filed under News. You can follow any responses to this entry through the RSS 2.0 feed.
---