Posted November 17th, 2017 at 8:26 pm by Dan Musick
The year was 1997. The internet was just coming of age. Interest in the profit potential of web-based businesses was reminiscent of the gold rush in the last century. It was the year that my 12-year-old son, Erich, posted our first web page. Today, we celebrate 20 years on the web.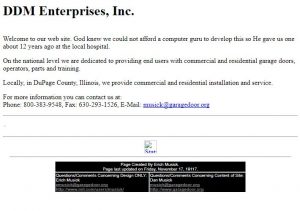 It began, "Welcome to our web site. God knew we could not afford a computer guru to develop this, so He gave us one about 12 years ago at the local hospital."
We had registered our domain, www.garagedoor.org on April 16, 1997. The man who arranged this said businesses use the .org as well, so I took his word for it as the www.garagedoor.com URL had already been taken. For more than a decade afterward, customers would ask, Why are You a .org? That took a lot of explaining.
Former Company Name
The company name at the time was DDM Enterprises, Inc. I was a dreamer; I didn't want to limit the scope of our business to just the garage door industry.

My 12-year-old son was also experimenting with an email link. I can't remember if he actually posted it.
Erich also posted a picture made from a photo taken with an old 35 mm camera. At the time, I was proud of it. If you can imagine how much computers have changed in 20 years, you might appreciate how this image degraded through multiple file transfers.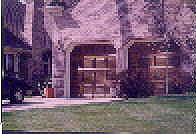 After explaining what I was doing, one of my suppliers warned me that people go to the internet just to get free information, and he advised, "you'll never make any money that way." I continued posting free information on our site. I later discovered that I was pioneering what later came to be called "content marketing" in college courses. And, we continue to offer service before the sale.
Wild Web Gold Rush
The wild web gold rush exploded in the next few years. Companies invested and lost millions. But not us. We certainly didn't have any money to invest, and we hadn't even made enough to pay the quarterly web hosting fee.
My family also had this thing about food, shelter, and clothing, so I continued a full-time job at Area Door from about 1995 until about 2010. I also had my own repair business on the side, and I continued to sell parts. Many of these orders had come from printed catalogs we mailed in the early '90s. We would not have thought back then that we would be celebrating 20 years on the web.
In 2005 we noticed that people started buying parts from us after getting our name and contact information from the internet. In the same year, we posted instructions for replacing garage door torsion springs, along with a second page explaining torsion springs. This page also included a conversion program for longer life springs. These two pages soon provided enough income for me to leave my full-time job.
Intellectual Property Theft
In the same year, we encountered what is still a lingering problem – intellectual property theft. One competitor stole both of our pages. He copied the text to his server, but he linked to our images, so we found a nifty way to warn customers that the page had been stolen. In one of the earlier images, we substituted one of the images with this one. It showed up on his page, but not on ours.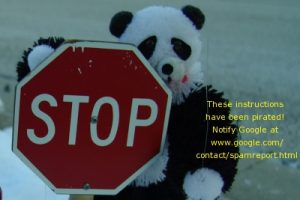 The thief who had stolen several of our pages and who still has much of our property on his site was booted off Richard Kinch's site. I had asked Google for help, but I don't think they had their DMCA notice program in place.
From there, the business has continued to grow. My older son, Erich, went on to graduate with a software engineering degree from Milwaukee School of Engineering. Now, he's a senior software developer at Microsoft.
In September of 2011, we moved out of our garage. I had earlier assumed that our kids would just clean out the garage when we died. But God had other plans.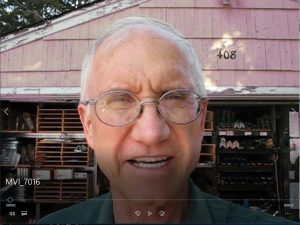 My younger son, David, studied physics, math, and German at Wheaton College. Early in his college years, he photographed and posted most of our garage door parts, and during most of his remaining college years, he worked on our High Lift Garage Door Conversion instructions and conversion quote program.
Three Memories
There are three things I remember about his high lift work. One is that he was a perfectionist; he kept me up until 2 AM taking pictures as I installed that high lift for the tutorial.
I also remember the conversion quote program. The first month the program was up, high lift purchases almost died. I later discovered that the DIY-ers were doing their homework, and it took more time before they were ready to order.
A third memory was that David's program didn't always match the calculations from our supplier's program. After some testing, we discovered he had actually improved the industry calculations.
David later picked up a master's degree in photonics from the Friedrich-Schiller University in Jena, Germany, and is now working in the same city for Jabil.
Much has happened since those early years. Today we're in a large warehouse – the size that customers used to imagine when they saw the magnitude of our web site. They assumed we had a big warehouse, and they were surprised when I would lead them back to our garage to help them get the part they needed.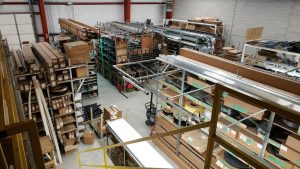 God never ceases to surprise me. Please join us in celebrating our 20 years on the web.
This entry was filed under About DDM, History, The Truly Important. You can follow any responses to this entry through the RSS 2.0 feed. You can skip to the end and leave a response. Pinging is currently not allowed.
---