Posted October 20th, 2017 at 5:09 pm by Dan Musick
Business Focus
Over the years, our primary focus has been to honor God by being good stewards of the resources He has provided. Further, this lead us to create a kingdom purpose to help direct our business.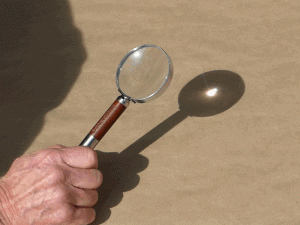 Business from God's Perspective
I learned this principle from two Christian businessmen, Bill Pollard and Dick Lauber. They were elders at a church I attended many years ago. Therefore, I began a Twitter Page expressing my gratitude for them. In fact, the purpose of that page is to help other entrepreneurs understand business from God's perspective.
In the early years of our business, the resources to steward included a camera, my writing skills, and my son's internet skills. As the business grew, the resources God provided became more specialized. They varied from photography to video, from HTML to PHP, from employees and accountants to lawyers and numerous other skills and professions.
One of the more recent treasures God has provided for us to steward is the Convene business network, which links Christian businessmen.
Their site states: "We believe two heads are better than one. And a peer team committed to each other's success is exponentially better. . . .Time is money. At Convene, we can guarantee that your time is well-spent. The people, resources, and materials available to our members help to multiply their time."
This is my first month in their program; the resources they provide are incredible. In addition, one of my first tasks was to help focus the business by establishing a kingdom purpose.
It took time, but I knew the time invested would be worth it. Here it is.
"God has uniquely positioned, gifted and called DDM Garage Doors to glorify God by exemplifying Christ-likeness in our leadership, by praying for and discipling our employees, by sharing the gospel with our customers, and by funding ministries that take the gospel to the ends of the world."
To God be the glory!!!
This entry was filed under About DDM, History, News, The Truly Important. You can follow any responses to this entry through the RSS 2.0 feed. You can skip to the end and leave a response. Pinging is currently not allowed.
---