Posted October 13th, 2011 at 9:27 am by Dan Musick
High lift or vertical lift? The answer is up to you.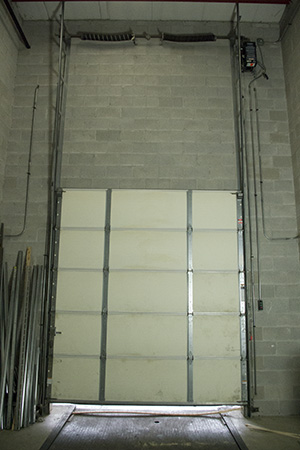 I receive numerous calls every week from customers who want to raise the lift of their garage doors. Here are some considerations:
You may want a vertical lift system if your garage has at least the door's height plus 18″ of room above your door's original height AND…
a. You don't mind changing to a shaft-mounted opener.
b. You want to lift high-profile vehicles to head height or greater using a floor jack
c. You have high shelves of items nearby in a garage or warehouse
d. You want a high lift greater than 54″, and find cost savings on your kit over a commercial high lift (call us to price the kit and springs).
e. You simply want the track system completely out of the way in your garage area.
The best candidates for a regular high lift are those who …
a. Have shorter, often residential garage ceilings
b. Don't mind having a shaft-mounted opener
c. Need the track system out of the way for lower car jack systems
d. Want to save money over a vertical lift system
e. Dislike having serviceable parts very high in the garage
Whatever you choose, give us a call at 1-800-383-9548 to discuss your garage door lift situation, and we can work it out for you. We also have a list of common High Lift Problems and High Lift Kit FAQs.
This entry was filed under About DDM, Customer Input, Technical Support. You can follow any responses to this entry through the RSS 2.0 feed. You can skip to the end and leave a response. Pinging is currently not allowed.
---