Posted October 24th, 2011 at 4:41 pm by Dan Musick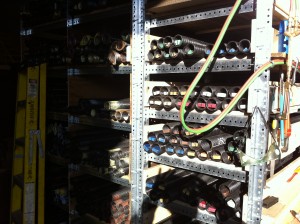 With our dedicated garage door springs page, DDM makes it easier to buy garage door springs.
We've rounded up all the information you need to go from square one on springs to a completed order.
This page will help you learn what kind of spring system you have. You will also learn how to determine wind, wire size, inside diameter, and spring length. In addition, you will get answers to frequently asked questions and learn the industry's specifications and standards. You can also find contact information if your particular spring situation needs specialized attention.
This entry was filed under About DDM, News. You can follow any responses to this entry through the RSS 2.0 feed. You can skip to the end and leave a response. Pinging is currently not allowed.
---