Posted January 7th, 2023 at 6:54 pm by Philip Kendall
If you are a garage door contractor who needs to set the clutch on a long row of doors with jackshaft operators, it is important to have a consistent method of adjusting them. This will avoid the extra time required to test, set, and retest each door.
The Clutch
The clutch is one of the safety mechanisms on commercial operators, along with the photo eyes and rpm sensors. If something obstructs the door, then the clutch will slip. However, if the clutch is not set tight enough, it may slip when trying to open or close the door. If the clutch doesn't slip, the operator is dangerous as it may damage, for example, a vehicle under the door.
Fish Scales
One way to make sure the clutch is set consistently across all doors is to use a simple fish scale.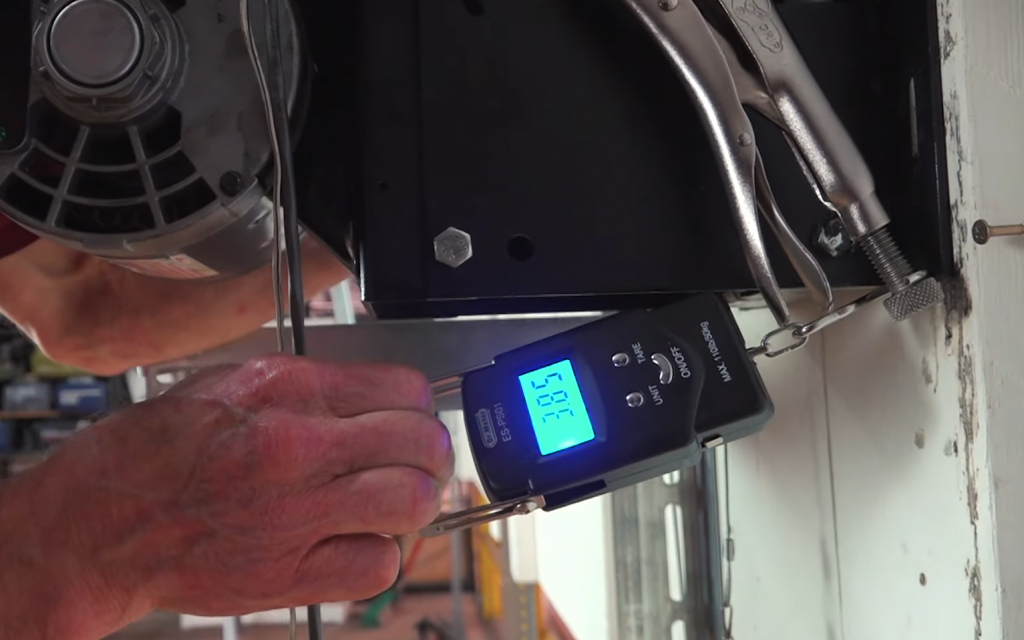 Fish scales work on the same principle as luggage scales. The one in the image above costs around ten dollars on Amazon or at Wal-Mart.
The Method
You will need to start with a properly set clutch as a reference point. If there are none, then you will need to set the first clutch without using this technique.
Once you have set the first clutch, use the fish scale to measure the point at which the clutch starts to slip. For consistency, whatever you attach the fish scale to should be the same distance from the clutch shaft each time.
If using a vise grip, attach the vise grip to the clutch shaft. Attach one end of the fish scale to the vise grip, and hold the other end in your hand. With your other hand, turn the pulley that attaches to the clutch shaft. While turning the pulley, watch the scale, and take note of the weight at which the clutch starts to slip.
Once you know the weight at which the clutch slips properly, set the other clutches to the same weight. This will save a lot of time when adjusting many clutches on doors in the same location.
We also have a post on how to replace the clutch on a commercial jackshaft operator.
This entry was filed under Products, Technical Support. You can follow any responses to this entry through the RSS 2.0 feed. You can skip to the end and leave a response. Pinging is currently not allowed.
---