Posted January 10th, 2020 at 6:22 pm by Dan Musick
Back in 2012, we posted our YouTube video on "How To Replace Garage Door Torsion Springs." Ideally, we wanted to follow up with information on how to approach circumstances that could arise from improper installation, such as the garage door shaft not sliding.
At the time, I'd hoped to produce additional videos for a lot of situations we didn't have time to address, but the video generated a lot of business, and I never had time to address these.
One recurring problem customers have when replacing springs is that the torsion shaft will rotate inside the bearings, but the shaft will not slide horizontally through the bearings.
There are a number of causes for this problem
Most torsion spring assemblies have a center bearing and a bearing at each end. The plates that house these bearings must be plumb, but quite often, they are not installed properly. Hardware also shifts over time, causing the bearing plates to move out of plumb.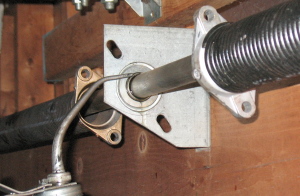 Shaft sticking can occur when the center support bracket and bearing installation is not the same distance from the header or the top of the door so that the shaft is perfectly straight. I've seen doors operate for years with the center bearing raised as much as six inches. It doesn't usually hurt the shaft, but it will make sliding the shaft difficult.
I've also seen on a number of doors where the end bearings wear and spread the end of the shaft. Filing them, helps the shaft to slide better.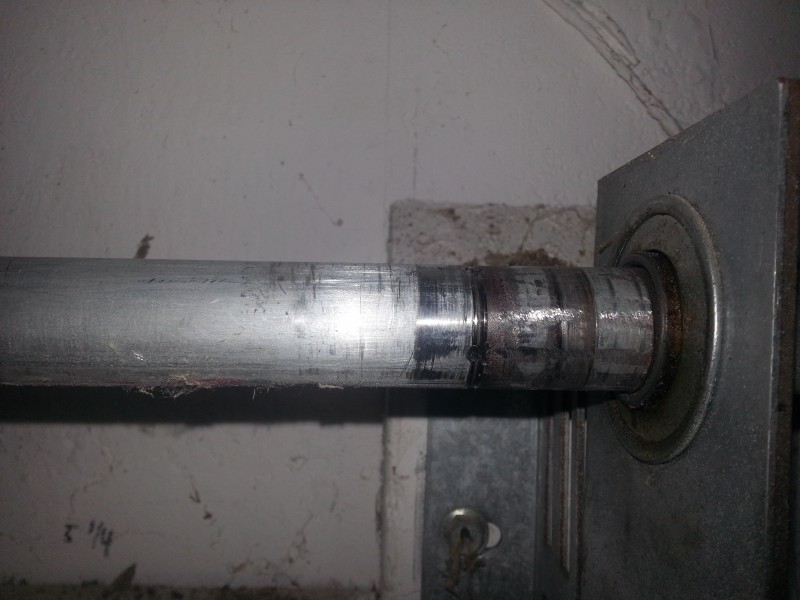 The most difficult problem is where a new installer overtightens the cable drum set screws. I've spent many hours filing a single shaft to remove the distortion.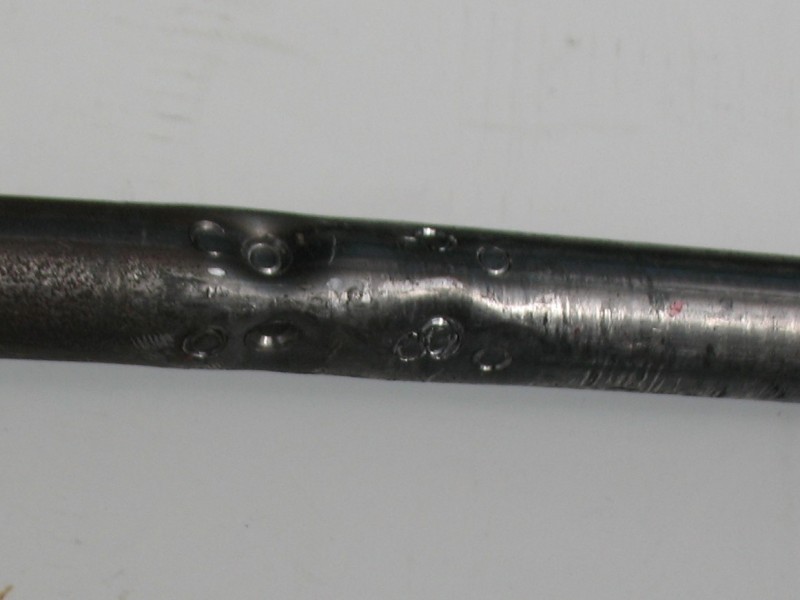 Securing the end bearing plate properly can ease the cause of the shaft not sliding. Additionally, secure the tops of the brackets, on doors with 15? radius tracks. If the bracket leans, the shaft will not slide, and over time, the bearing can cut into the shaft.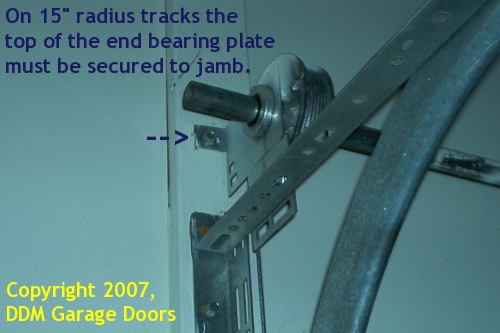 You'll find more helpful information on our "End Bearing Plate Replacement" page.
This entry was filed under Technical Support. You can follow any responses to this entry through the RSS 2.0 feed.
---