Posted December 21st, 2018 at 4:28 pm by Dan Musick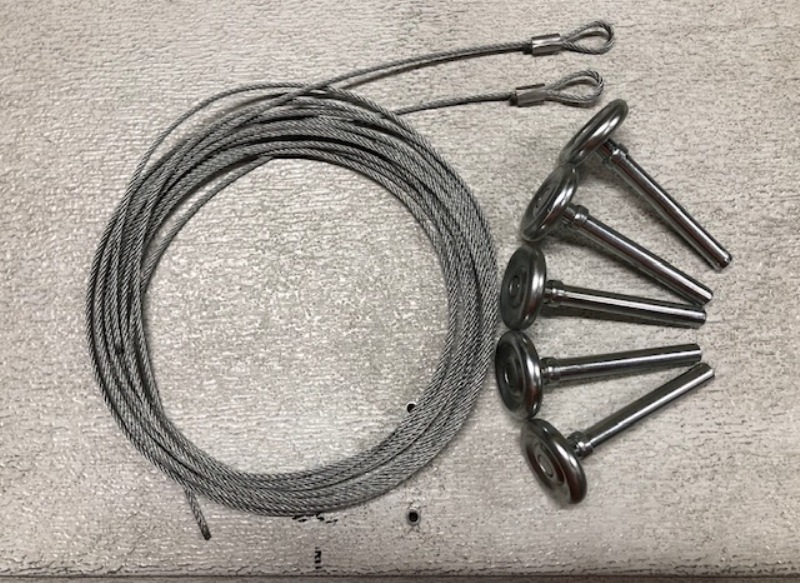 5. Did you enjoy math in school? If so, why?
In garage door repair and replacement instructions, verbs like "to measure," "to mark," "to weigh," "to adjust," and "to draw" appear in various forms frequently. This means you will be doing all of these and more with very practical implications for accuracy. I say the "why" is important for the math-inclined person, because if you ever sit and figure out the place values of Pi just because it's gratifying to see what comes next. You may then need to change your thinking patterns to be effective. If your math interests are combined with interests in philosophy or as a math professor, for example, you may find yourself distracted at a point that requires pinpoint accuracy.
If, however, you like math, and do well at it because it is a stepping stone to a satisfying, but often physically demanding job well done, you may find it easier.
6. Are you security minded?
Together, the verbs "to secure" and "to tighten" occurred most frequently in the full door replacement narrative I originally composed a while back. With that much emphasis on security and securing, how are you doing? Are you the kind of person that double-locks all your doors at night? Do you lock your car even when walking away for a minute? More specifically, do you do well at physically securing things? When you assemble smaller things, do you put all the screws, nuts, bolts, washers, etc. in? Or do you omit steps in order to save time or materials? Generally speaking, an attitude of security-mindedness will spill over into more areas if you are careful to get the message. (I am thinking of taking a survey some time: After a seminar on home security, how many people will put hand sanitizer bottles in their cars?)
7. Do you make connections to a plot early on?
Maverick thought here, how well do you follow a plot? A garage door repair or replacement involves many connections, not unlike the structure of a good story. Why each step in the process occurs the way it does is by design. Therefore, being able to follow the why behind each connection will give the repair person a good feel for the project as a whole. Also, all parts are engineered with certain shapes, sizes, strengths, and other specifications. This is for a good reason, and an inquiring mind about these will go a long way.
Conclusion
Again, I do not want to create the impression that whole segments of the population can or cannot repair or replace a garage door based on their styles. I aim to give serious thought to the processes associated with such repair. Further discussing the various intangible tools which I believe are helpful. Anyone with mechanical skills, and some effort and preparation, can do a safe repair or replacement. Still, the level of forethought will vary depending on the nature and scope of the project, and the approach of the repairer. So do you have the intangible tools for residential garage door repair?
DDM, thank you for your support, and wishes you and yours a very Blessed Christmas!
This entry was filed under Another Way to Replace Garage Door Cables, Technical Support. You can follow any responses to this entry through the RSS 2.0 feed.
---