Posted November 30th, 2018 at 5:29 pm by Dan Musick
WD-40 is seen as the fix-it miracle on the opposite end of the spectrum from duct tape. Need to stop a squeak? Squirt some WD-40 in there. Having a hard time with gum in your hair? Spray it with WD-40! Need to soften leather, unstick some LEGOs, clean crayon marks, prevent corrosion on guitar strings? WD-40 to the rescue!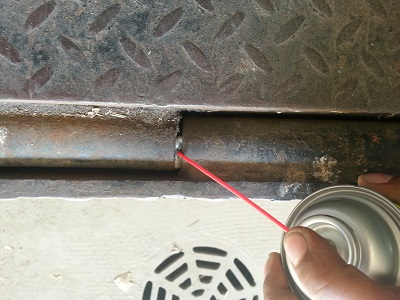 The list of uses goes on forever. Some seem to use it as a lubricant, while others use it as a solvent. So, which is it? According to their website, WD-40 claims to be a bit of both, with flexibility as an all-purpose cure helping it win popularity contests.
However, some tests pitting WD-40 against products made specifically for the job, such as lubricating a bicycle chain, demonstrate that it's far too light in its lubricating properties. Popular Mechanics, testing its solvent skills, show it losing to PB Blaster.
Don't Use WD-40 as Garage Door Lubricant
When it comes to lubricating garage doors, WD-40 is not recommended: it acts more like a cleaner, in that it actually removes lubrication. In our video "How to Lubricate Your Garage Door," I explain what type of lubrication we recommend. It is best to use either a 40-weight, non-detergent oil, which you can buy at any auto parts store, or a mixture of wheel-bearing grease and 10W30.
The reason these substances work better at lubricating garage doors is that they are thicker, so they will stay where you put them. Even if it didn't act like a solvent, WD-40 is too thin and wouldn't stay put in this type of application. You would find that you have to apply it quite often. This can become aggravating and lead to not doing it at all.
How to Lubricate Your Garage Door
When garage doors become noisy, it can grate on your nerves. Once you have the proper lubricant, the rule of thumb is to lubricate all the moving parts. Those would include end bearings, center bearings, springs, hinges, and rollers, all of which can make noise.
Also, if you have dry torsion springs, do not lubricate the last five coils on each end. If oil gets under the coils, the spring can come loose and cause it to unwind and the door to fall if it is open. Knowing how to use garage door lubricants properly can make a big difference.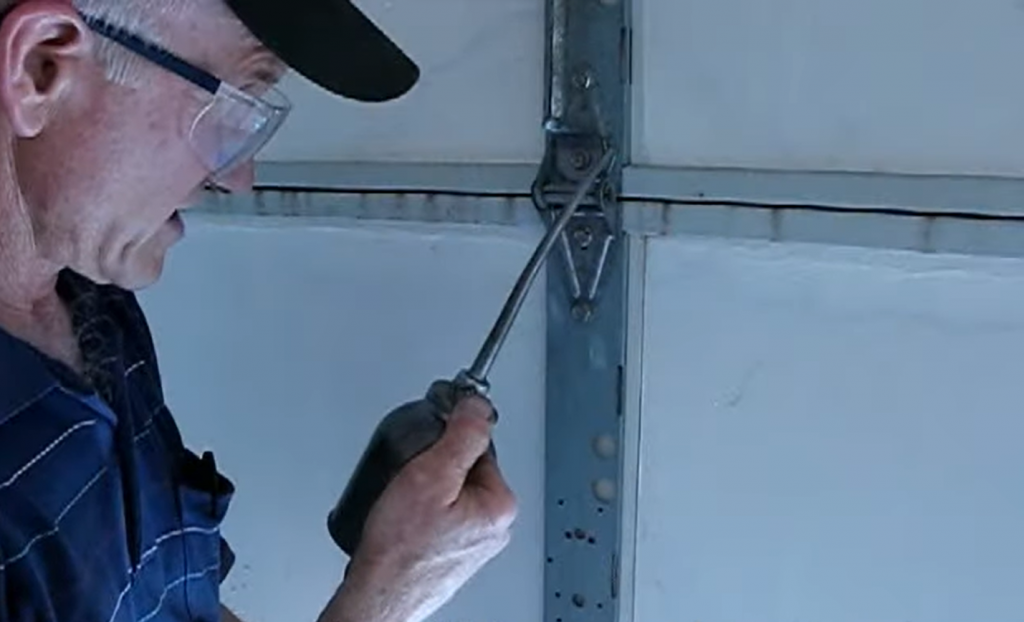 Checking for wear and tear
As you work your way through lubricating each section of your garage door, be sure to check for any worn or damaged parts that need replacing. Replacing a worn part before it fails can sometimes save another part from becoming damaged, which saves you money as well.
Taking notes or following a checklist as you go can ensure you don't forget anything and make ordering parts easier.
Go to our Garage Door Parts page to see the parts we have to offer. DDM has thousands of parts in stock including custom garage door parts, and most likely has what you need. If we don't have a specific part, we can easily order it. Give us a call, and we can quickly find what you need and give you a price over the phone. If you are in the Chicago area, you are welcome to pick up your order and save on shipping.
This entry was filed under Technical Support. You can follow any responses to this entry through the RSS 2.0 feed. You can skip to the end and leave a response. Pinging is currently not allowed.
---