Posted August 25th, 2017 at 11:08 am by Sales Team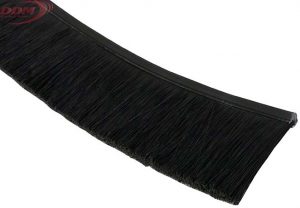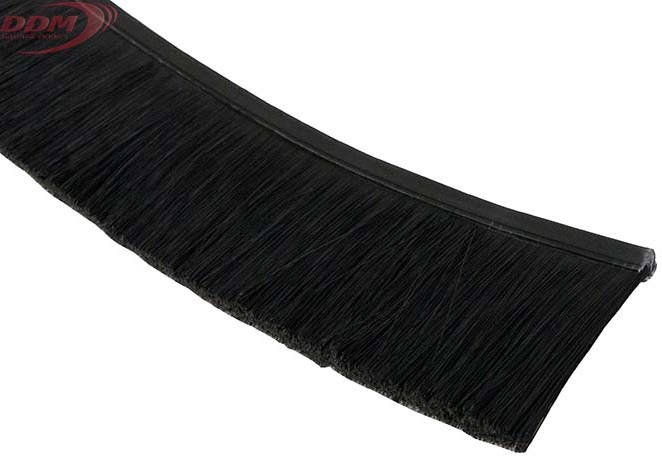 DDM now stocks Flexible Brush Seal! Made with flexible plastic, designed as an alternative to the original brush seal with a rigid steel support edge. In addition, several features make it an excellent option for your commercial doors and dock levelers.
The price is lower than that of the rigid seal, so you save on cost.
Flexible plastic allows the brush seal to roll up into a box. This reduces shipping costs.
It is available in rolls up to 200′ or 100′ for a three-inch brush, allowing for custom lengths.
Also, maintenance departments can easily store extra rolls for quick repairs.
Plastic support edge is thermally joined to the brush material, virtually eliminating fraying.
Unlike the rigid seals with steel edges, the plastic will not corrode or rust over time.
One minor drawback is that the product comes curled up in a box. Therefore, take extra care to ensure the material is straight when inserted into the retainer. Also, the 1 3/4″ brush is not available in the flexible seal.
Original Brush Seal with Steel Support Edge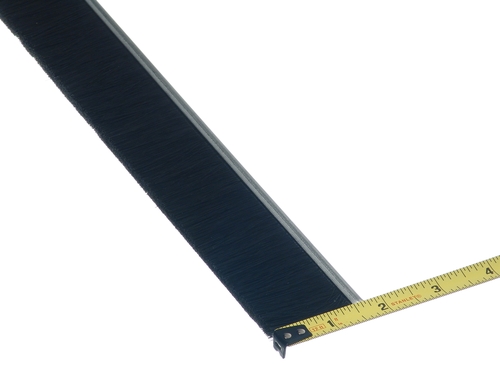 Frayed End on Original Brush Seal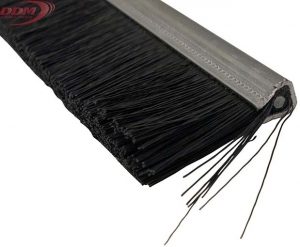 Now in stock and ready to ship, our new brush seal is available in four sizes made to fit in our standard side and top retainers.
This entry was filed under News, Products, Technical Support. You can follow any responses to this entry through the RSS 2.0 feed. You can skip to the end and leave a response. Pinging is currently not allowed.
2 Responses to "Flexible Brush Seal – New at DDM!"
Chuck Scudelari Says:
May 29th, 2023 at 1:49 pm

Hi I have an automotive application for flexible brush seal. How wide is bound edge? I have a 1/8-3/16" slot to fit the brush into…thx!

Caleb Penney Says:
May 30th, 2023 at 11:47 am

Hello Chuck, thank you for your question! The bound edge on all standard sized brush seals is 3/16″. For the large brush seals, the bound end is 5/16″. If you have any further questions, please feel free to contact me at caleb@garagedoor.org
---