Posted June 2nd, 2017 at 11:48 am by Sales Team
We recommend the use of leaf bumpers or push down bumper springs for use on residential and commercial standard lift applications. This is when you are using a jackshaft opener on a standard lift track system.
Normally, if space allows, a standard overhead rail type opener is used for standard lift systems. These openers pull and push the door directly to raise and lower it. If you require more overhead space, or you desire a nice "clean" look, use a jackshaft opener. This type of opener mounts on the header. In addition, it raises and lowers the door by turning the torsion spring shaft. For residential systems, we recommend the Liftmaster 8500 or the 8500W. The design of this opener is mainly for use on high lift assemblies. However, with the proper steps, you can use it on a standard lift system.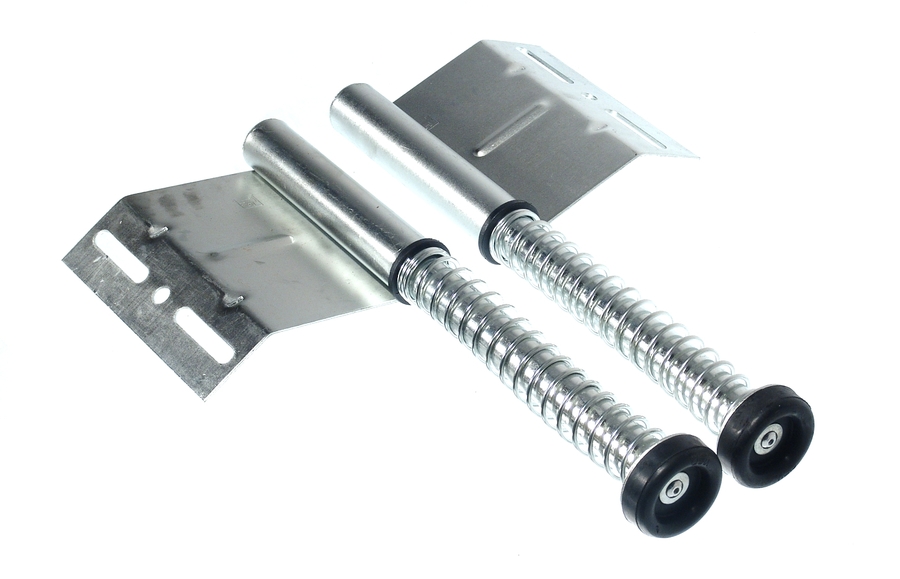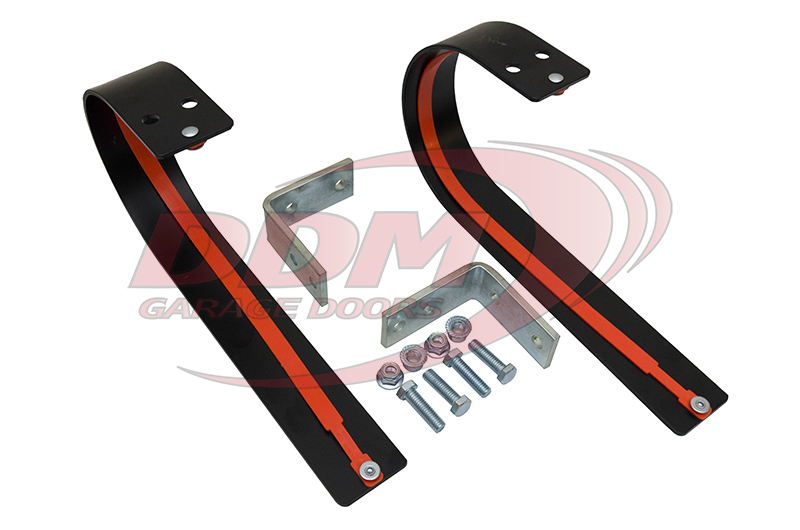 Using Spring Bumpers
When using this opener with standard lift tracks, the spring bumpers are necessary to ensure safe operation. This is because jackshaft openers rely on the door weight to keep tension on the cable. These spring bumpers mount to the back of the horizontal tracks. In addition, they provide forward/downward force on the door when it is in the horizontal tracks.
If the door is in the up position with minimal weight pulling down, there is a slight risk of the opener turning the shaft, the door not moving, and the cable unwinding from the drum. There is then nothing to stop the door from crashing to the floor. Also, causing damage or injury to anything or anyone in its way. To prevent this, the spring bumpers push the door down from the back. This constant force on the door helps keep the cables taut.
The recommended Liftmaster 8500 or 8500W opener for residential and the model 3900 for light commercial doors both come standard with a cable tension monitor for safety. A common question we get from customers is whether the cable tension monitor will reverse the opener travel if the cable loosens. It usually works, but we do not recommend relying on it 100% of the time. The spring bumpers are relatively cheap insurance to guarantee that the door will work properly and safely.
If you are interested in using a jackshaft operator on your standard lift door, we suggest using these push down bumper springs in order to prevent property damage or serious injury.
This entry was filed under Customer Input, News, Technical Support. You can follow any responses to this entry through the RSS 2.0 feed.
---