Posted October 30th, 2020 at 4:35 pm by Dan Musick
The logic board acts as the brain of the opener, telling it when to open and shut the garage door. In this video, we show you how to replace a LiftMaster logic 5 control board.
Check to assure you ordered the correct logic board.
Unplug the power to the operator or turn off the power at the circuit breaker.
Loosen the screws and open the cover.
Take a picture of the board for future reference.
Using a screwdriver, remove all of the wires, the wiring harness, and the antenna cable.
Squeeze the plastic tabs at each corner of the board with needle-nose pliers and pull the corners away from the control box.
Install the new board on the tabs.
Reconnect all of the wires, the wiring harness, and the antenna cable, using the picture from step four for reference.
Connect the power or flip the breaker switch.
The information for finding out if you have the correct board can be found on both inside and the outside of the LiftMaster operator's cover.
If you want to know more about what a logic board does, see our YouTube video discussing the functions of the control board.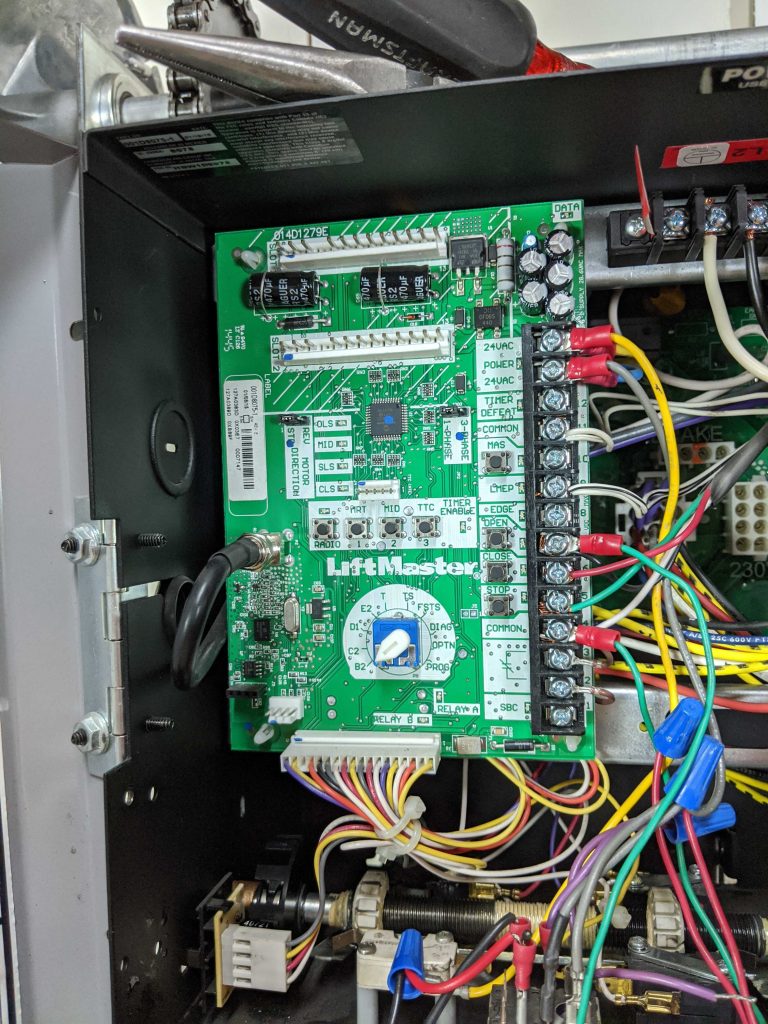 The LiftMaster Logic 5 Control Boards are available on our LiftMaster Commercial Operator Parts: Circuit Boards page.
This entry was filed under News. You can follow any responses to this entry through the RSS 2.0 feed.
---