Posted March 2nd, 2020 at 12:02 pm by Dan Musick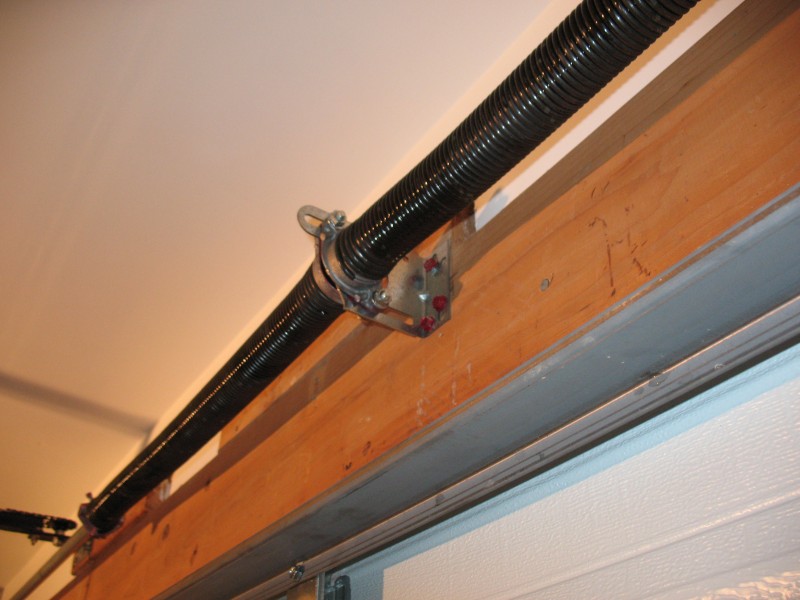 This week one of our wholesale customers called me about stripped operator drive sprockets. This issue usually comes from overstress. However, in this case, it could possibly be due to half-baked torsion springs. I recommend the service tech disconnect the drive chain and check the door balance as per the instructions we have on our "Balanced Garage Door" blog. His initial diagnosis was that the metal had fatigued. I suggested he adjust the springs until the door stays open by itself, then check to see how heavy the door was when closed. As it turned out, the spring had indeed fatigued. This was not abnormal given that this was a high cycle car wash door.
Torsion springs are baked for a few hours after they have gone through a winding process during manufacturing. Sometimes corners are cut, or mistakes occur. As a result, a service company can end up with a load of half-baked torsion springs and have a nightmare warrantying the materials.
Complications stemming from half-baked torsion springs
About 15 years ago, my previous employer, Area Door Service in Elgin, IL, dispatched me to a small residential door repair. The cables had come off the drums, and the door would not close because the cables were tangled. While reinstalling the cables, I realized that the problem came from the spring not having enough tension. The simple fix was to add about a turn of spring tension to prevent the problem from recurring. I assumed that the spring had not sustained the proper winding.
About a week later, I was recalled to the same job to correct the same problem. As I analyzed the door, I concluded that the spring had lost another turn of tension in the short time since I had been there. At that point, I had to replace the spring to avoid the same problem from recurring. The original torsion spring on this reasonably new door was half-baked.
The importance of baking torsion springs properly
The American spring manufacturers conform their practices to the highest standards in the industry. That is why we have never bought springs from China. The critical baking time is the basic standard, since you can't tell at first if the spring is baked correctly or not. Even after installing the spring, it may work fine for several days, weeks, or months. Therefore, you might not be aware that you have half-baked torsion springs.
Chinese manufacturing has improved over the past several decades, but the inconsistent quality is still an issue. One container of springs from China sold on eBay or Amazon could be very profitable. However, if the second container has springs with compromised heat treating, it can put a company like ours out of business.
This entry was filed under Another Way to Replace Garage Door Cables. You can follow any responses to this entry through the RSS 2.0 feed.
---