Posted September 25th, 2020 at 3:36 pm by Dan Musick
In most commercial operators sold in the last century, there were two voltages: the incoming line voltage, and the lower secondary voltage from the transformer. This was usually 24-28 volts with alternating current. On rainy days in my early years, this lower voltage would often produce a noticeable shock.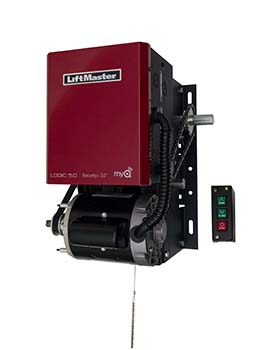 The LiftMaster Logic 5 Voltages are different. The operators not only have the incoming line voltage and the 24-28 volt secondary, but there is an even lower voltage to power the eyes and operate the control station. This is usually around five volts, with direct current rather than the alternating current coming from the secondary of the transformer.
This entry was filed under News. You can follow any responses to this entry through the RSS 2.0 feed.
---