Posted September 25th, 2020 at 3:36 pm by Dan Musick
In most commercial operators sold in the last century, there were two voltages: the incoming line voltage, and the lower secondary voltage from the transformer. This was usually 24-28 volts with alternating current. On rainy days in my early years, this lower voltage would often produce a noticeable shock.
The LiftMaster Logic 5 Voltages are different. The operators not only have the incoming line voltage and the 24-28 volt secondary, but there is an even lower voltage to power the eyes and operate the control station. This is usually around five volts, with direct current rather than the alternating current coming from the secondary of the transformer.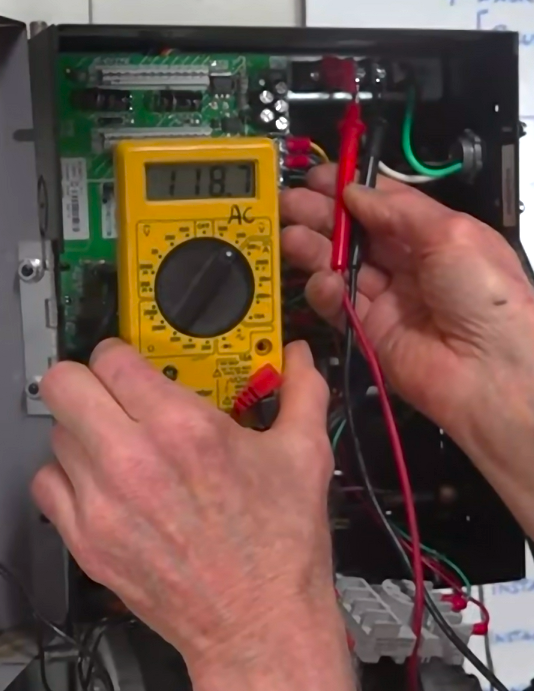 You can check the incoming line voltage at the top right corner of the operator. This can be either 110 volts or 220 volts. See our previous post for how to make sure the operator voltage matches the voltage coming in.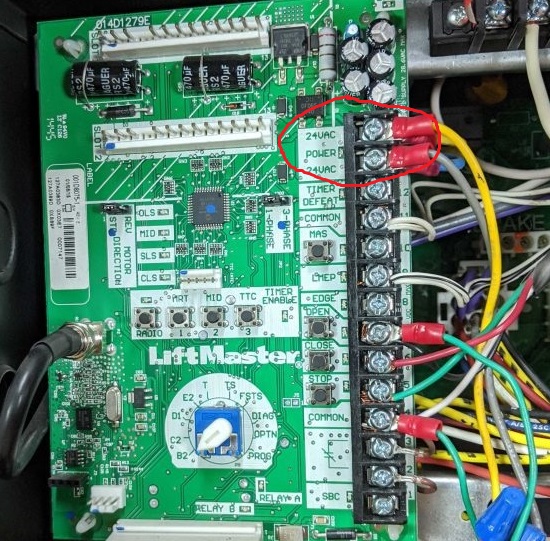 The 24-28 volt secondary powers the logic board. This voltage feeds into the logic board directly from the transformer. It can be checked at the top right corner of the board.
The incoming line voltage and 24-28 volt secondary are both AC, or alternating current. However, the five-volt current put out by the logic board is direct current.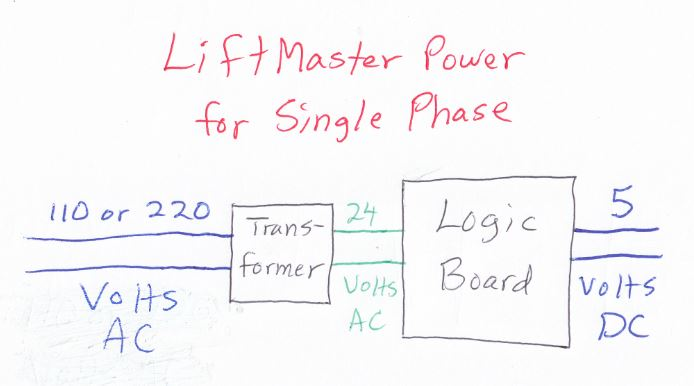 This entry was filed under How Garage Doors Work. You can follow any responses to this entry through the RSS 2.0 feed. You can skip to the end and leave a response. Pinging is currently not allowed.
---