Posted April 27th, 2018 at 5:19 pm by Dan Musick
In a recent bid to offer even more options and convenience to customers, FedEx has partnered with Walgreens to provide FedEx Ground and Express package pickup in every Walgreens nationwide. As an internet retail company, we are always quick to extend these benefits to our customers.
Starting April 27th, 2018 this shipping option will now be available for eligible orders. Restrictions include:
Dock leveler parts
Orders under $20 (before shipping/handling)
Select spring orders to California on Wednesday/Thursday (Drop shipped from our supplier)
When filling out the order online, enter your name in the customer box. In the company box enter "C/O Walgreens." Then enter the address for your local Walgreens. If you are ordering by phone, just provide the address of the store. The person whose name is on the order will need to bring identification when picking up the packages.
Once the tracking indicates that the package has been delivered, head to your local Walgreens.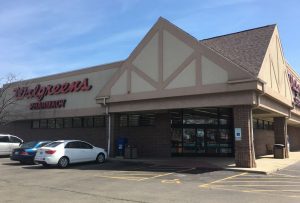 Go to the photo/service desk.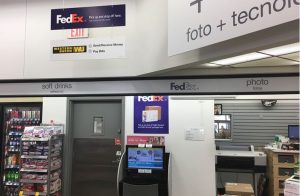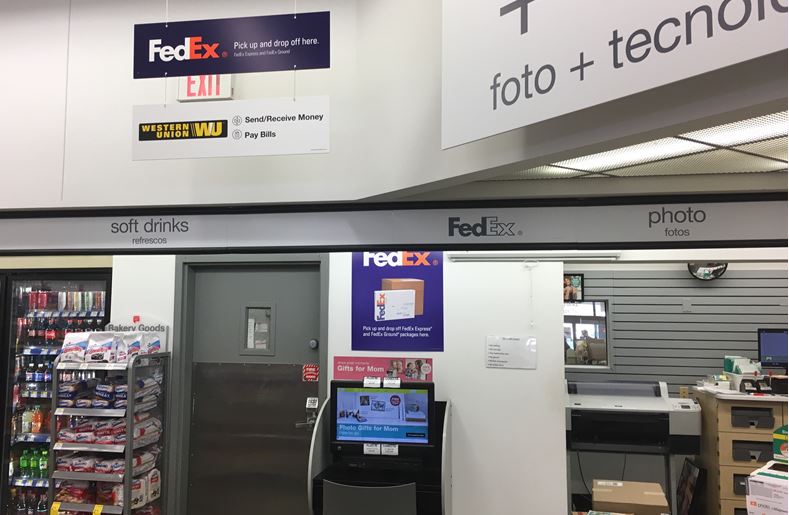 Provide photo I.D. and pick up the package.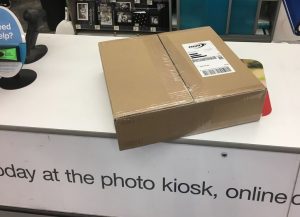 Normal package delivery to your home is always available, but here are some advantages to picking up your packages at Walgreens:
Convenience
Pick up the package on your own schedule, while out running errands, driving home from work, etc.
If you know you will be out of town when the package is delivered, you can have it waiting for you at Walgreens instead of relying on a neighbor to bring a package inside.
Kill two birds with one stone – pick up other items you need while in the store.
Security
Packages are held securely, not left out on the porch or driveway.
If inclement weather is expected, you can keep the package out of the elements. This is especially helpful since many of our products like radio controls or garage door springs can be damaged by excessive moisture.
This entry was filed under News. You can follow any responses to this entry through the RSS 2.0 feed.
---