Posted May 19th, 2017 at 1:00 pm by Sales Team
In the garage door industry two different types of PVC stop molding are used – solid and hollow. So which one is better?

At DDM Garage Doors we have kept both the solid and the hollow stop molding pieces as stock items for as long as we've been in business. Recently we decided to discontinue the hollow stop molding, and for one simple reason – our customers prefer the solid pieces. The shape, size, and material are all about the same for both, but there are some key differences that impact installation and use.
Even though both types are made of a PVC material, the hollow stop molding is more rigid and brittle than the solid. Being less flexible makes the hollow stop molding vulnerable to breaking when bent, whether during storage, or when handled before installation. Furthermore, the hollow stops are extremely susceptible to cracking during installation, especially when there is a stray hit from a hammer. This problem is even more likely to occur when installing the stop molding in cold weather because hollow PVC is more brittle.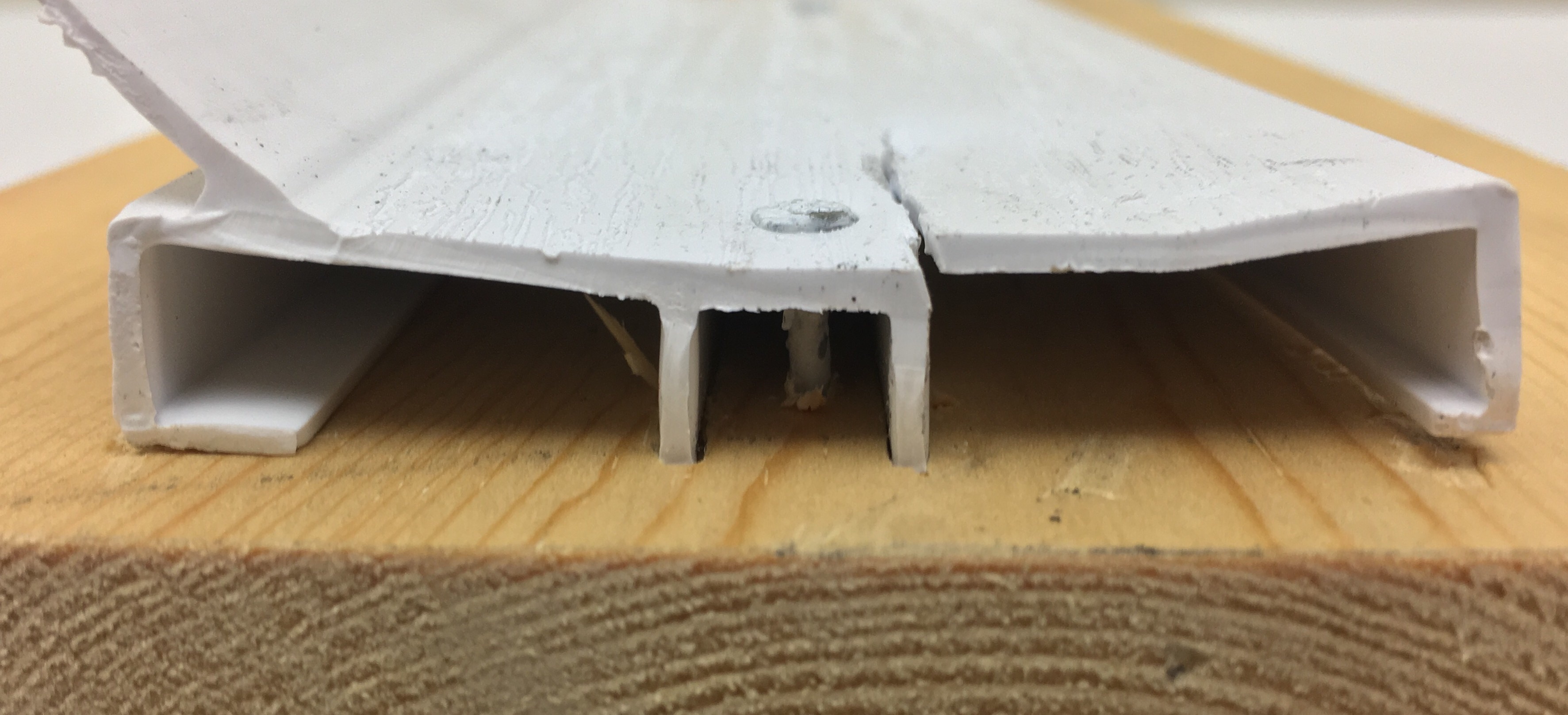 The main advantage to the hollow stop molding has always been the fact it costs less, but is this slight savings worth it? Based on what we have seen over the years customers prefer solid molding over the hollow, which is just a small fraction of the total stop molding sales.
At DDM Garage Doors we endeavor to provide our customers with the best possible product, and we believe that the solid PVC stop molding is the superior choice.
This entry was filed under Customer Input, Technical Support. You can follow any responses to this entry through the RSS 2.0 feed.
---