Posted March 28th, 2012 at 2:56 pm by Dan Musick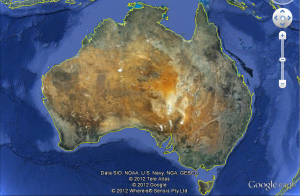 Adrian, a customer in Australia, found DDM Garage Doors online while in search of garage door rollers. With permission, I relay what he had to say after ordering and receiving the parts:
Hi Jean, Jim, and Team at DDM, I received the parcel on Saturday (took about 10 days). All was in order, and have installed the rollers with no problems. All up cost me about 20% of what I would have paid if purchased in Australia. Thanks to all of you for your assistance and prompt service. Will be sure to recommend you to my friends and colleagues.
Much appreciated from a very satisfied Australian Customer!
Regards,
Adrian
If you're down under, and you need parts and a good deal, do what Adrian did. Here's how to order; just click the hyperlink at the order page to send e-mail (the preferred way to contact us from overseas). While international shipping timing is not guaranteed, we'll do our best to get you the parts in a timely manner.
Whether you live or work in Sydney, Melbourne, Brisbane, Perth, or anywhere in between, have a look at rollers, hinges, cable, fasteners, and more – for residential and commercial applications – at our garage door parts page.
This entry was filed under About DDM, Customer Input, News. You can follow any responses to this entry through the RSS 2.0 feed. You can skip to the end and leave a response. Pinging is currently not allowed.
---