Posted June 17th, 2023 at 11:50 am by Philip Kendall
LiftMaster is a division of the Chamberlain Group. Their products include residential garage door openers, commercial door operators, and gate entry systems. LiftMaster has a history of producing high-quality products. We sell residential LiftMaster openers, commercial LiftMaster operators, and gate operators, as well as a variety of LiftMaster parts and accessories.
The History of LiftMaster Openers and Operators
In the early nineties, LiftMaster purchased Link Door Controls. Link operators were designed to be sturdy and efficient, with a gray or black color scheme. Since then, LiftMaster redesigned the circuits as well as the cover so that LiftMaster operators are now a more attractive red and black.
LiftMaster and Link Door Controls both had a history of producing high-quality products. A few years ago, we had an opportunity to test that quality. To do so, we used a LiftMaster jackshaft operator equipped with a counter to test the cycle life of a variety of different types of springs. As a result, the operator racked up nearly 200,000 cycles over the course of a few weeks. Despite the heavy use, the operator still runs smoothly without the need to replace any parts.
LiftMaster Products
We offer a variety of LiftMaster products, including residential openers, commercial and industrial operators, and gate operators. We also sell accessories and the parts needed for repairs.
Before acquiring Link Door Controls, LiftMaster's only product was residential garage door openers. We currently offer both belt drive and chain drive openers, as well as wireless control panels and keypads. Before ordering the opener, make sure that the length of the belt or the chain matches the size of your garage.
You can order online from our LiftMaster Residential Openers and Accessories page. If you need help or advice, don't hesitate to contact us.
This branch of LiftMaster started out as Link Door Controls. We carry both commercial and industrial LiftMaster operators on our Commercial Operators page. These include light duty commercial operators that resemble residential openers, medium and industrial duty trolley, jackshaft and hoist operators, and continuous duty trolley operators. Industrial-duty LiftMaster operators use Logic 5 control boards.
There are three main ways you can set up an operator.
Trolley operators, like most residential openers, are suspended from the ceiling. They connect to the door by a trolley pulled in by either a belt or a chain.
Jackshaft operators connect directly to the counterbalance shaft above the door. We used a jackshaft operator in our tests of the cycle life of springs.
Hoist operators are mounted to the wall on either the left or right hand side of the door. Before you order, it is important to make sure you order the operator for the correct side of the door.
For more in-depth instructions on how to install a LiftMaster Jackshaft operator, see this video filmed at one of our live training seminars. Contact us if you have questions or would like to order a LiftMaster commercial or industrial operator.
Gate operators are specially made to operate mechanical gates. We offer operators for sliding gates and swinging gates, as well as wishbone arms and other types of barrier gates.
Please contact us if you would like to buy a gate operator.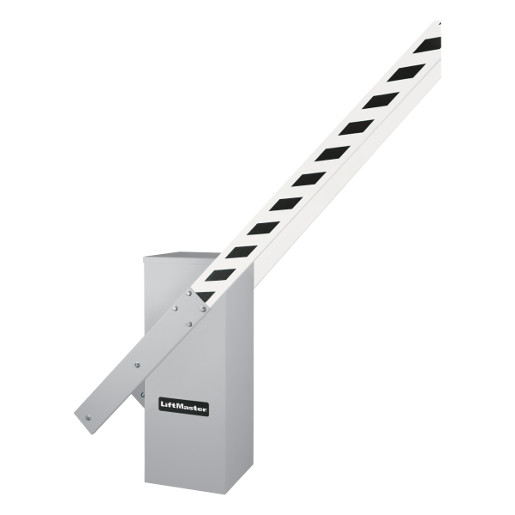 In addition to the openers and operators, we sell a variety of LiftMaster accessories.
We also sell LiftMaster parts that can be used to repair a broken opener or operator. We group the parts according to whether they are used for LiftMaster garage door openers or operators
---
DDM has been in the garage door industry for over 40 years, and as a result we know how important it is to have a safe and reliable operator or opener. That is why we are proud to offer LiftMaster operators, openers, and parts for our customers.
If you want to buy or install a LiftMaster operator for your garage door, please contact us today. We are happy to assist you with any questions or concerns you may have. DDM Garage Doors also keeps a list of reliable garage door repair services all across the United States. We also offer free online tutorials and videos for those who want to learn more about garage door installation and repair.
Parts of this blog post were drafted by Microsoft Bing
This entry was filed under About DDM, Products, Technical Support. You can follow any responses to this entry through the RSS 2.0 feed. You can skip to the end and leave a response. Pinging is currently not allowed.
---