Posted June 22nd, 2017 at 4:17 pm by Dan Musick
DDM Garage Doors no longer sells garage doors outside of the Chicagoland area. In the past, we built wood crates for shipping garage doors over the road. We recently stopped doing this because the $500-$1,000 freight costs were often as much as the price of the door itself.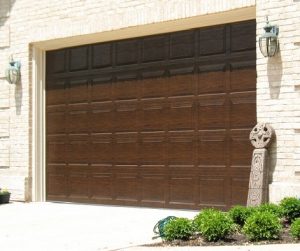 We also tried shipping doors through the Amarr dealer network; the closest regional Amarr warehouse would deliver doors directly to our customers. We stopped doing that due to frequent complications regarding garage door features, lead time, and shipping details.
If you are still interested in purchasing a door, and if you are outside the Chicagoland area, we suggest you try a local Lowes, Menards, or Home Depot. Their prices are reasonable, but you may have to wait a few weeks for the order. Sometimes local mom-and-pop stores have the door you need at even better prices. There are also a few companies that sell doors online.
Sometimes it's better to bite the bullet and hire a professional installer. From past experience, we have found that an installing company can better size your opening and provide the best garage door for your application. Home centers have never impressed me with the advice they give.
This entry was filed under About DDM, Garage Door Dealers, News. You can follow any responses to this entry through the RSS 2.0 feed.
---