Clopay EZ-Set Torsion Spring Kit for 7' High Doors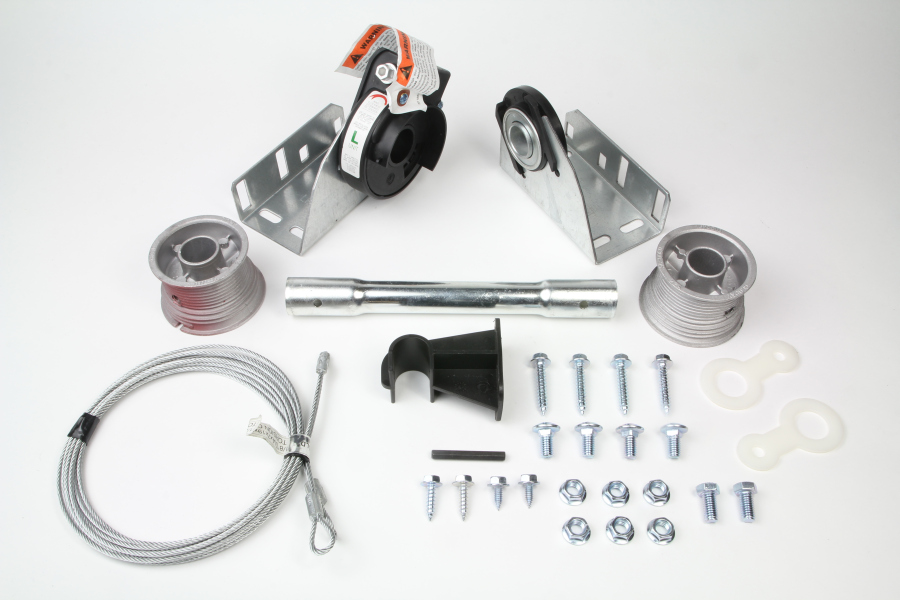 Part #EZ-TKIT-7 (click for larger image)
Product Description:
Clopay EZ-Set Kit for 7' High Doors
For use with Clopay and Ideal EZ-Set torsion spring systems
Kit includes:
1 Winder
2 Shaft Retainers
1 Center Support Bracket
1 Pair of Cables 8'6" for 7' high door
1 Pair of Cable Drums
1 End Support Bearing
1 Pair of End Brackets
1 Shaft Coupler
Fasteners (Six 3/8" flange nuts, Two 14X5/8" hex head sheet metal screw, Two 1/4" X 1" Lag screws, Four 5/16"X1-5/8" lag screws, Two 3/8X3/4" hex bolts, Four 3/8-16 X 3/4" carriage bolt & One hex winding key)
For two spring systems you will need to order an additional right wind winder for the right side.
This is our part number EZ-WND-R or EZ-WND-RF.

Note: Garage door parts are designated left or right by the side on which they're viewed from inside the garage looking out.
Quantity Discounts:
2+: $88.99 per kit
4+: $84.30 per kit
8+: $79.62 per kit
Continue Browsing