Posted January 11th, 2019 at 6:02 pm by Dan Musick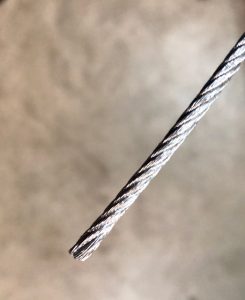 A straight cable with no fittings installed is considered raw cable. These cables are normally purchased on rolls, and raw garage door cables are commonly used when a contractor or maintenance man is cutting cables for garage doors with various heights and types of lifts. On standard lift doors, the simplest way to determine the cable length is to add 18," or 1.5' to the height of the door, assuming a standard 4" diameter cable drum.
For example, you would cut 9'6″ of raw cable to equip an 8' high door (8'+1.5"= 9'6"). Doors of over 8' high also require different cable drums. Installers working in a subdivision will as well as in commercial applications will carry precut cables for residential doors and they will cut several lengths from one spool for the higher doors.
To assemble a cable for a commercial door, you will normally need an oval sleeve and two cable stops for each length of cable. On residential doors there is usually only one stop on each cable.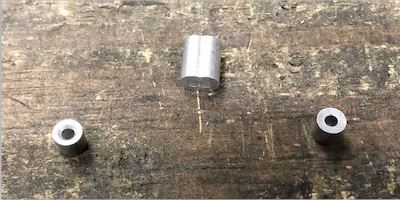 To assemble cables installers also use cable crimpers and cable cutters.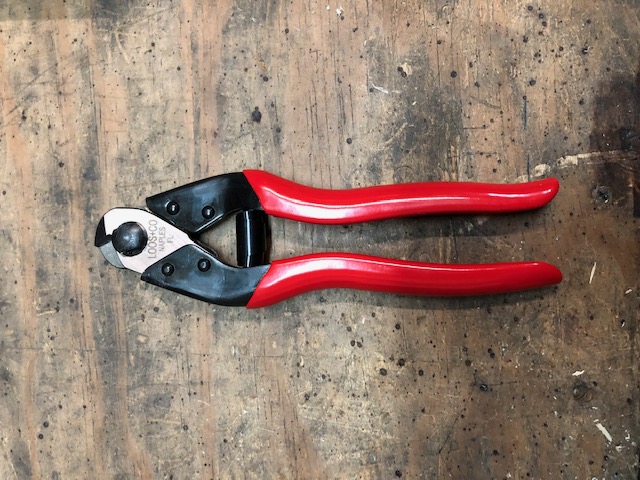 The bottoms of the cables are often looped and crimped with oval sleeves.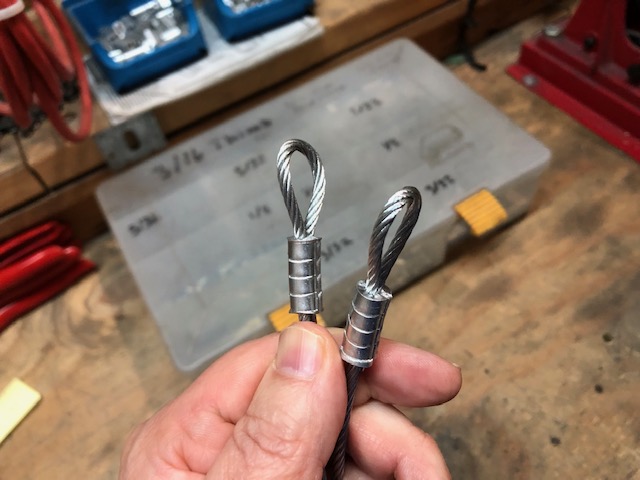 The tops are crimped with round cable stops which are also called tips. The inside tip acts as a washer on the inside of the drum.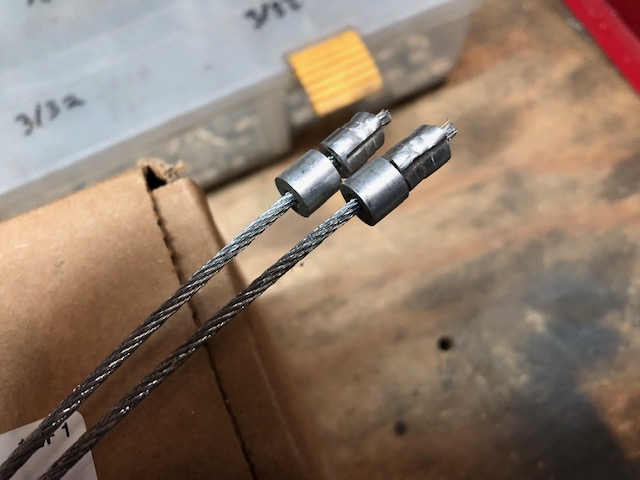 This entry was filed under Another Way to Replace Garage Door Cables. You can follow any responses to this entry through the RSS 2.0 feed.
---