Posted January 4th, 2019 at 6:44 pm by Dan Musick
At DDM Garage Doors we run into a number of unique situations.
Craig Boyd didn't have enough room at the ends of his tracks so he asked us for some suggestions.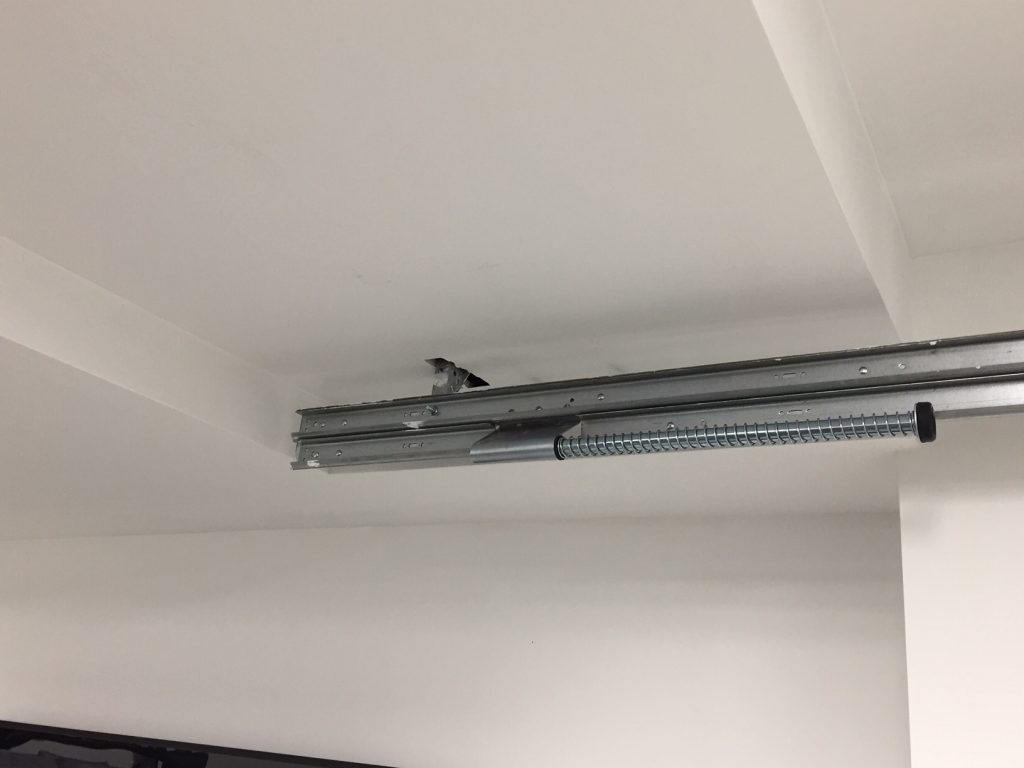 We kicked around some ideas and here's what resulted. These pictures show how he installed spring bumpers at the ends of his double low headroom tracks when there wasn't enough room at the ends of the tracks to mount the bumpers.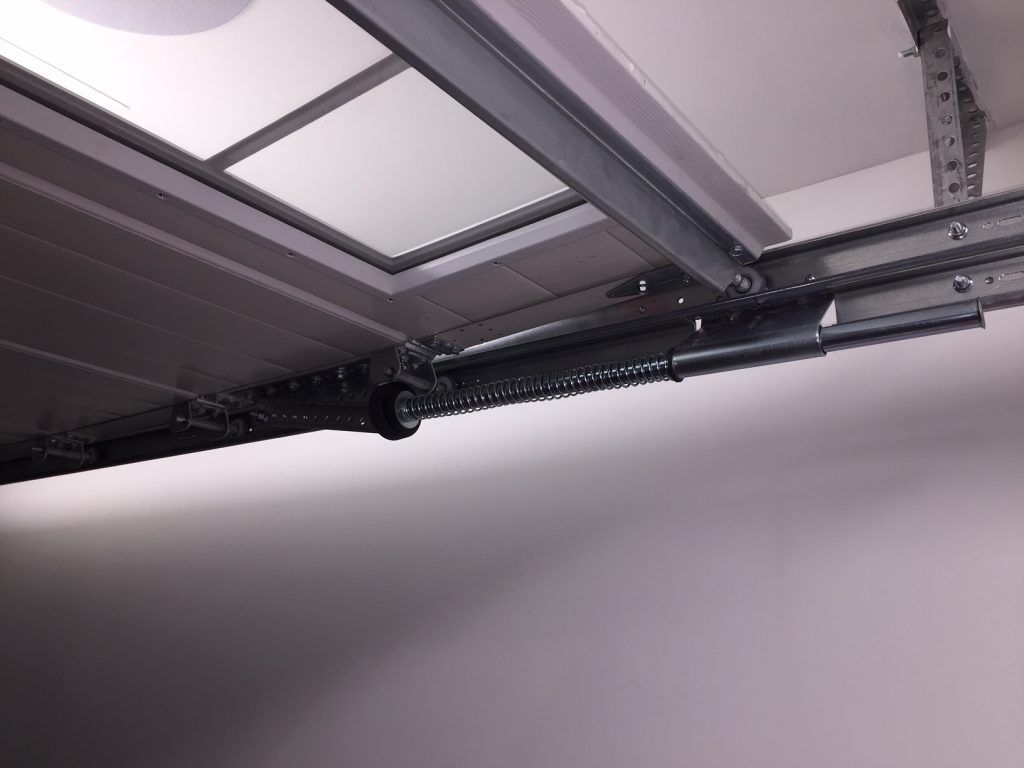 Because of this Craig modified the tracks and added hardware to the door to allow the bumpers to work.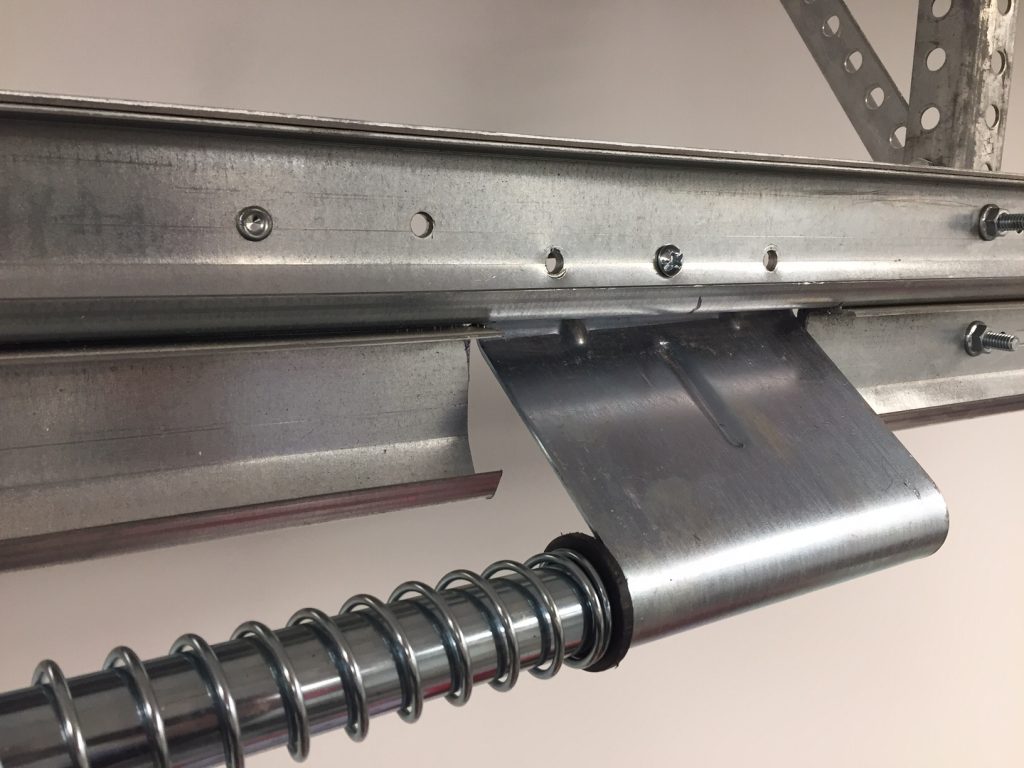 Here's a close up of the track mounting. Notice how the lower track was cut with a grinder.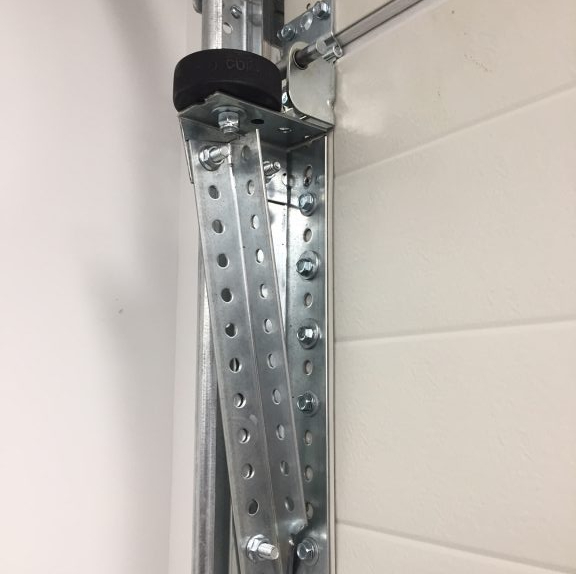 Here is a closeup showing how the angle is mounted.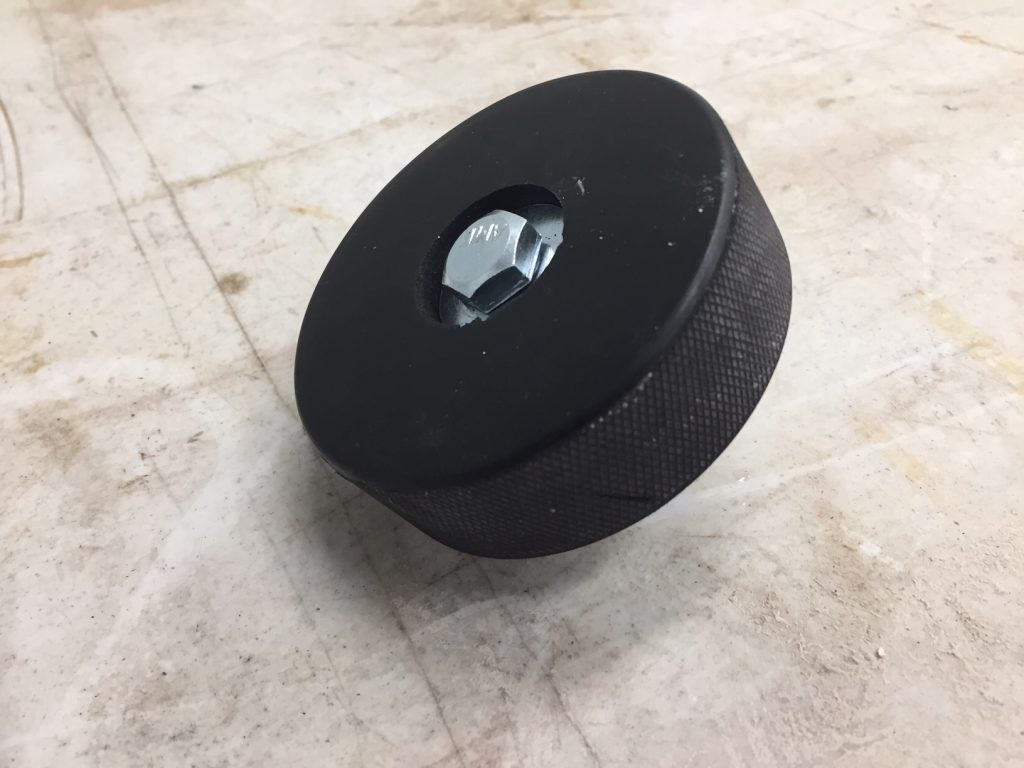 The bumpers to engage the spring-loaded rod are simple hockey pucks that were purchased at a Play it Again store for a dollar each.
Congratulations, Craig, on a great job!
This entry was filed under Another Way to Replace Garage Door Cables. You can follow any responses to this entry through the RSS 2.0 feed.
---