Posted December 15th, 2017 at 6:59 pm by Dan Musick
The most dangerous part of replacing garage door rollers is replacing the bottom rollers. The bottom fixture not only holds the roller, but the bottom of the cable is secured to the bottom fixture. Tension from the spring pulls on the cable making removal of the bottom fixture extremely dangerous.
Several years ago we posted a YouTube video titled "How to Replace Your Garage Door Rollers." In the video we showed a way to bend the tracks to replace all the rollers, including the bottom rollers. However, some people prefer not to bend the tracks. In a recent email exchange, William S. of Las Vegas shared his ideas on how to replace the bottom rollers without bending the tracks. Since the topic was fresh on my mind, I decided to post this blog.
For safety it is best to replace the bottom roller on one side at a time.
First, open the door and mark the bottom of the track where it meets the garage floor.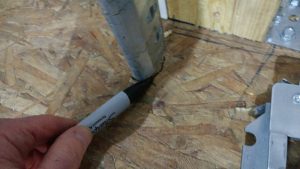 Next, remove the track bolts and nuts that secure the track to the track brackets.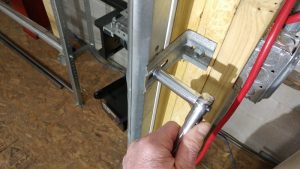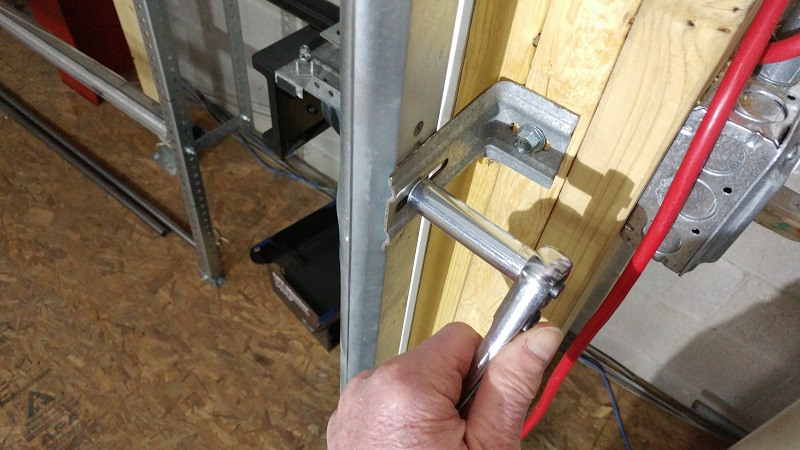 There are normally two or three track brackets, or jamb brackets on each vertical track.
Now, remove the two nuts that secure the top of the track to the flag bracket. Check to make sure the bottom of the door is above the top of the vertical track.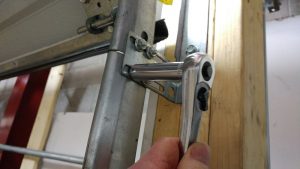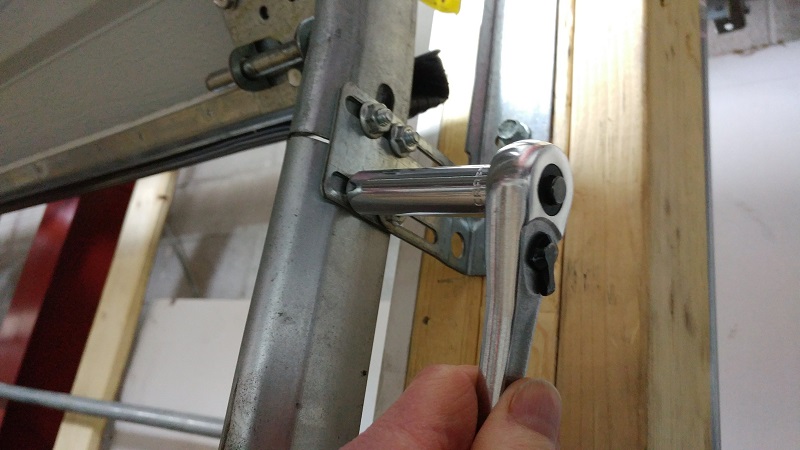 Now that the fasteners are removed you can now remove the vertical track.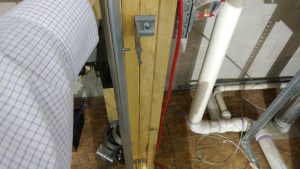 Carefully pull down on the bottom of the door until the bottom roller clears the bottom of the flag bracket.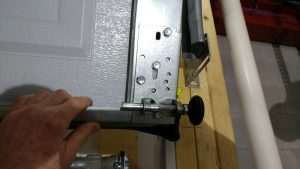 At this point you can remove the old roller and install the new one.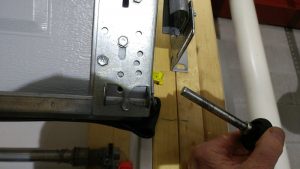 To complete the job simply reverse the steps above, and then go to the other side of the door to replace the other roller.
This entry was filed under Uncategorized. You can follow any responses to this entry through the RSS 2.0 feed.
---